FOOTBALL – PSG Mercato : Real Madrid, Kylian Mbappe finally at Man City ?
Kylian Mbappe, under contract until 2022, has still not signed a new lease with PSG. And if Real Madrid intends to take advantage of this situation to try to recruit him this summer, Manchester City would also like to acquire the services of the Parisian striker.
Manchester City has never completely forgotten Mbappe
If Nasser Al-Khelaïfi signed a check for 180 million euros in August 2017 to snatch Kylian Mbappe from AS Monaco, there are many big European clubs that are ready to make huge sacrifices to have the child from Bondy in their ranks. After having tried his luck twice in the past, Manchester City has not yet given up on this idea according to the newspaper Team. The Citizens, who have colossal resources at their disposal, are even ready to challenge Real Madrid in this matter during the next summer mercato.
"The one who will have soccer at his feet in the years to come", as Pep Guardiola calls him, is still the dream of the English club's directors, according to the sports daily. Te Team even tells that before signing for Paris Saint-Germain, Mbappe and his entourage had met the Man City coach in Paris to discuss an arrival in the north of England. But the 2018 world champion had made the choice of PSG.
Neymar tries to convince Kylian Mbappe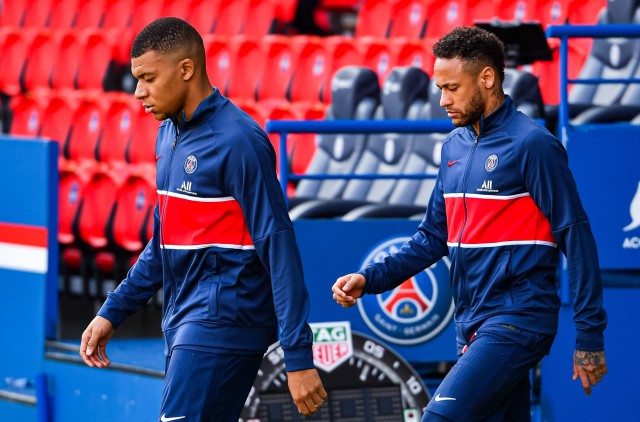 While the discussions between the Parisian leaders and the clan Mbappe are slow to conclude, "City still dreams of bringing Kylian Mbappe" says the French media. But in the capital, Neymar tries to convince his great friend to continue the Parisian adventure with him. In an interview with RMC, the Brazilian star thus launched a message to the 2017 Golden Boy.
"He is a player of very high level with whom I enjoy playing. I hope we will continue to play together for many years, because it's hard to find such a pair, for sure. I can't think of a better duo than ours in soccer," said the 29-year-old attacking midfielder. It remains to be seen what Mbappe will decide for his future at the end of the season.