FOOTBALL – ESTAC Mercato : Troyes will sign a Man City prodigy !
The Trojans are on the track of a great hope of Manchester City. The 22-year-old player arrives to strengthen the midfield of ESTAC.
ESTAC Mercato : Luka Ilic soon in the Aube ?
Luka Ilic, a 22-year-old midfielder from Manchester City, will be loaned to ESTAC in the next few days. This young Serbian prodigy will strengthen the Trojan midfield. ESTAC, which is part of the City Group, takes advantage of the opportunity to loan out Manchester City's nuggets. Ilic is a new example. The move to Troyes is part of the City Group strategy.
There are several cases when a player is loaned to Troyes. Either the player comes from South America and City decides to loan him to ESTAC to acclimatize to Europe, or it is a young player who needs to play like Patrick Roberts. The last case is that of a young player trained at Manchester City in search of playing time who wants to discover a first challenge outside Manchester.
Ilic before Mothiba?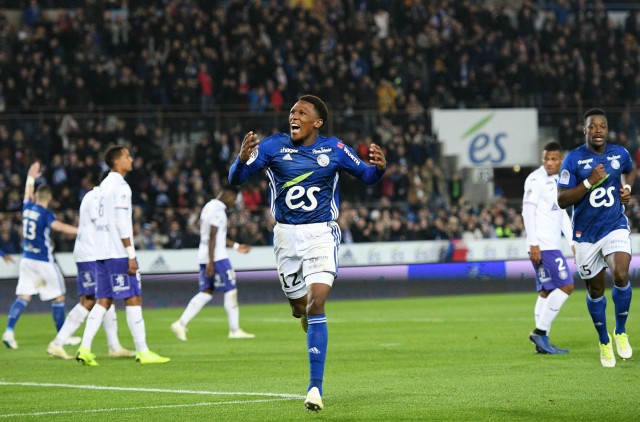 The Trojans are on all fronts to recruit in this winter mercato. After dismissing Laurent Batlles, the directors of City Group are working hard to ensure the maintenance of ESTAC. Indeed, the place of Troyes in Ligue 1 is essential in the strategy of City Group.
Luka Ilic is a left-hander struggling at Manchester City. He returned from an inconclusive loan at Twente. This loan to Troyes would be an opportunity for him to revive his young career. According to information from Est-Eclair, the 16th of Ligue 1 is on the track of Luka Ilic and Lebo Mothiba. The 25-year-old South African international striker, currently under contract with Racing Club de Strasbourg, will be loaned to Troyes, which is actively seeking to strengthen its attacking sector. ESTAC is on two very different tracks that can save him to stay in Ligue 1 next season.