FOOTBALL – Inter Milan market: Official, Simone Inzaghi takes the lead
It is official, Antonio Conte is replaced on the bench of Inter Milan by Simone Inzaghi. The latter left Lazio Rome only a few days ago and has just signed for two seasons with the Serie A champions.
After the departure of Antonio Conte, who managed to put Inter Milan at the top of the Serie A this season, it's time for Simone Inzaghi to prove himself. This Thursday he was officially appointed coach of the Nerazzurri. The former coach of Lazio Rome, for five seasons, gave up at the last moment to extend his contract with the Laziali to take on a new challenge. The brother of Filippo Inzaghi takes over the squad built by Antonio Conte for two years, probably with some key elements less.
Mercato: Romelu Lukaku stays at Inter Milan!
The Chinese group Suning, owner of Inter Milan, needs cash. Simone Inzaghi, who signed a two-year lease, will receive an annual salary of about 4 million euros, almost three times less than his predecessor, according to the Italian press.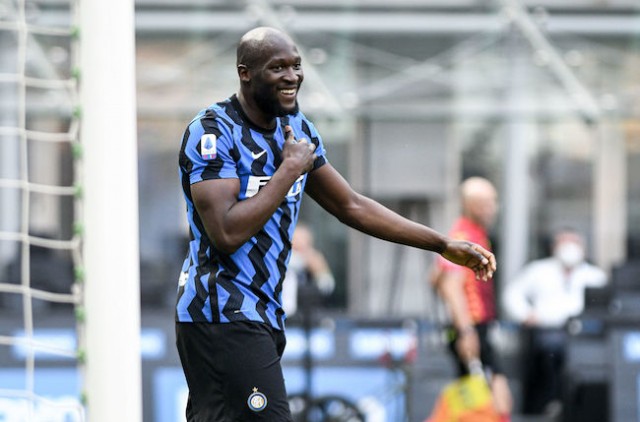 Inzaghi moves to Lombardy without knowing with which players he will be able to start the season. For two nuggets of the Nerazzurri are very coveted. Namely, the Moroccan winger Achraf Hakimi (22), who arrived a year ago and is being closely followed by PSG. Then, the Argentinian striker Lautaro Martinez (23 years), followed in Spain. The Slovak defender Milan Skriniar (26) could also bring a lot of money to Inter Milan, even if the directors assure that they will limit the departures of the incumbents. Without waiting for his official appointment, Simone Inzaghi had taken the lead on the case of Romelu Lukaku. The indispensable element of Inter quickly reassured everyone yesterday, saying: "I'm staying at Inter", on the Belgian channel VTM.
Simone Inzaghi, new project at Inter Milan
At 45, Simone Inzaghi has only known Lazio Rome as a coach, from 2016 to 2021. In five years, he has built a team with fluidity in the game. Last season, he led the club to the Champions League for the first time in 13 years. The Laziali had fallen in the round of 16 to Bayern Munich. He also won an Italian Cup in 2019 and two Italian Supercups in 2017 and 2019.
His signing at Inter Milan was not really in doubt since the announcement of his departure from Lazio, made official by the club. For his part, Simone Inzaghi wanted to send a final message to Lazio. "I thank the club, the president, the players and the fans who have accompanied me in these magnificent 22 years of player and coach. These colors are and will always remain in my heart: the white and the sky will always be part of my soul," he told the Italian agency ANSA.