FOOTBALL – Juventus Mercato: Bianconeri close to a big move in defense
Juventus Mercato: Very weakened by the departure of the legend Giorgio Chiellini, the Juventini would be close to complete the signing of a great defender.
Juventus mercato: A great defender will sign
Juventus will start a new cycle next season. The Bianconeri have said goodbye to two great players with the departures of Giorgio Chiellini and Paulo Dybala. After 17 seasons at the club, the Italian defender could move to MLS. His departure will leave a gap in the defense of the Bianconeri, however, the leaders of the club would have found an internal solution to fill this gap.
According to Fabrizio Romano's information, Juventus would be close to extend Mahtthijs de Ligt's contract. The Dutch defender is seen as a future captain and the Bianconeri want to give him a new status with this contract. At the same time, the Juventus leaders want to increase his release clause, which is currently at 120 million euros.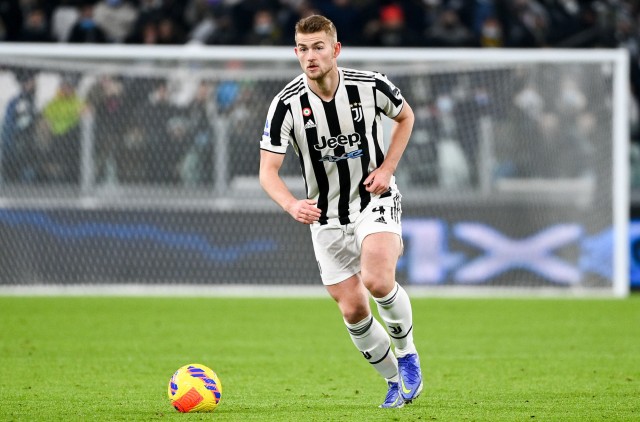 After a complicated start, the former Ajax player has become a stalwart in Italy and his talent is no longer in doubt. This extension would also put an end to the rumors of a move to Barça. The Juventini have also met with his agents this week in a meeting that proved to be positive.
The return to the forefront of the Old Lady
The president Agnelli seems to have learned from his mistakes, in 2018 Juventus had invested 100 million euros to snatch Cristiano Ronaldo from Real Madrid. The objective was to win the Champions League with a team at the service of the Portuguese Golden Ball.
Nevertheless, the Turin club has changed its mind, the Bianconeri now want to build a complete team without relying on an individuality. In addition to the extension of Matthijs de Ligt, Juve is negotiating the arrival of Angel Di Maria and the return of Paul Pogba. Two players that could allow the Italian club to compete with the two Milan next season.