FOOTBALL – OM Mercato : Kamara will leave, his replacement found in Germany
Close to leaving OM this winter, Boubacar Kamara has seen his leaders find his successor in Germany, a 19-year-old sensation.
OM Mercato : Schalke's nugget in the sights
Intense last summer, Pablo Longoria seems to be back to ignite the mercato of Olympique the Marseille. If the Olympians are looking for a way to reduce the size of their squad, the good progress of several files pushes the thundering sports director to find some good mercato deals for the month of January. And precisely, in order to compensate for the probable departure of Boubacar Kamara in midfield, OM has set its sights on a great German hopeful playing for Schalke 04.
According to insider Ekrem Konur, Marseille would be positioned to enlist the sensation Mehmet-Can Aydın under contract until next June in the German club. An accessible profile and very appreciated by the Phocaean leaders for his versatility in the middle. Nevertheless, the club in the south of France would not be the only one on the move, quite the contrary, the 19-year-old German-Turkish is in the sights of LOSC but also of Betis, Parma, Anderlecht and Brentford. A tough competition in which the Olympians will try to make their mark.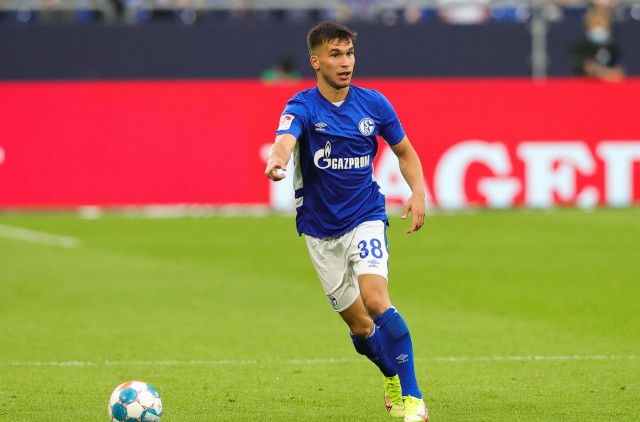 After a real rise in power this season in Germany, Aydin sees every day his leaders encourage him to extend his stay at the current 4th of 2. Bundesliga (the German second division). However, according to several local media, the jewel should pack his bags in 2022, why not this winter.
Mercato OM : A versatile midfielder
Regularly placed in a defensive midfield role since the beginning of the season, the German U20 international also has an offensive profile that allows him to be aligned on the wings. OM has been tracking the player since the end of last season and his club's relegation to the second division. Technically very skilled, lively and comfortable in one-on-one, Mehmet-Can Aydin could take a giant step in his young career by leaving the club of the Rühr for the Marseille team.