FOOTBALL – OL Mercato : A potential successor of Peter Bosz moves away from Lyon
OL Mercato: While Peter Bosz is not certain to spend the summer on the bench of Lyon, one of the candidates for his succession is moving away from Lyon.
OL Mercato: Who will succeed Peter Bosz?
Appointed in May 2021 to replace Rudi Garcia, Peter Bosz should not go to the end of his commitment with Olympique Lyonnais, that is until June 30, 2023. Regularly criticized for his disappointing results, the Dutch technician could give up his place to another coach in the coming weeks. It must be said that his record on the bench of OL this season is not really encouraging. Under his leadership, the Gones finished in eighth place in Ligue 1 and will not play in any European competition next season. A dismal failure for The Gones, which could cost Peter Bosz dearly.
In case of dismissal of the Dutch coach, several names are already circulating in Lyon to replace him. And one of the tracks studied internally would lead to a certain Niko Kovac. Foot Mercato recently revealed that the Croatian coach was the favorite to succeed Peter Bosz. Especially since he is free of any contract since his departure from AS Monaco and his profile would appeal to the boss of OL, Jean-Michel Aulas. Except that Niko Kovac is not expected to join Olympique Lyonnais this summer, as he is getting closer to another destination.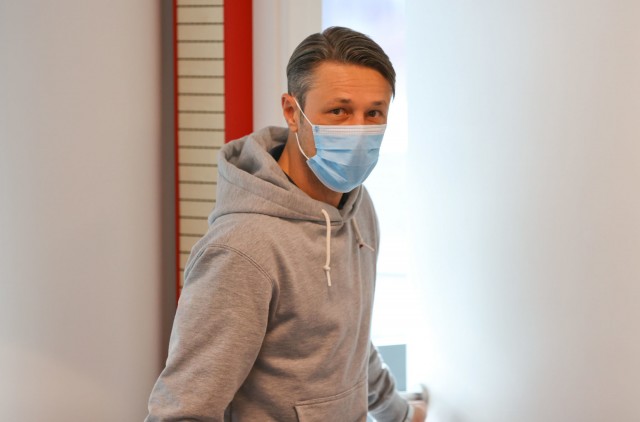 OL Mercato: Niko Kovac close to a return to the Bundesliga
The German media Wolfsburger Allgemeine Zeitung reveals that Niko Kovac is close to signing with VfL Wolfsburg. The deal would be in very good progress between the different parties. After a mixed passage in France, the Croatian coach should make his return to the Bundesliga, a championship he knows well for having coached Eintracht Frankfurt (2016-2018) and Bayern Munich (2018-2019). For its part, the management of Olympique Lyonnais should turn to other tracks to take the reins of its first team, in case of departure of Peter Bosz.