FOOTBALL – OM Mercato : Matteo Guendouzi , Longoria goes to Arsenal
In difficulty at Arsenal, Matteo Guendouzi could make his return to France during this summer mercato. The OM has moved up a gear for his transfer.
OM Mercato : Guendouzi, Longoria makes the push to Arsenal
It is a name that comes up regularly on the side of Olympique Marseille. Will Matteo Guendouzi be the next big move for OM after the arrival of Gerson? At the moment, it is known that Olympique Marseille wants to recruit the French midfielder, who spent last season on loan at Hertha Berlin. The 22 year old player would also be very interested in joining Marseille during this summer mercato. Ready for a return to France, he would have already given his agreement in principle to join the Marseille club.
As for Arsenal, the British club is still hesitating about the idea of selling their 22-year-old player. If they do not exclude extending his contract expiring in June 2022, the Gunners prefer to play the clock, just to raise the bidding. Faced with this situation, the president of OM has decided to take the case in hand. According to Fabrizio Romanon, Pablo Longoria would make a forcing with the leaders of Arsenal in order to finalize the transfer of the tricolored midfielder as soon as possible.
OM Mercato : Guendouzi file closed for 10 M€ ?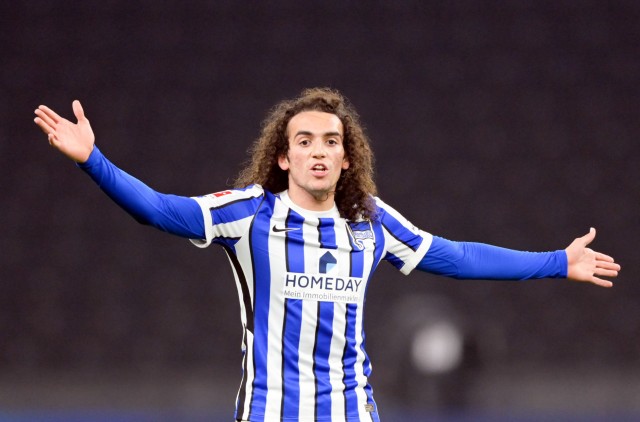 "Arsenal is negotiating with Marseille. Guendouzi has an agreement on the personal terms of a contract with Marseille. Marseille is pushing to conclude the deal as soon as possible, because they want Guendouzi and hope that no German club in particular will join the race," explained the journalist for Sky Sport.
OM wants to close the case of Matteo Guendouzi "as soon as possible" to avoid a big turnaround for a competitor. The Marseille team would like to complete his transfer at around 10 million euros. The two teams are continuing negotiations to find a common ground.