FOOTBALL – OM Mercato : The Saudis prepare an unexpected deal for Marseille
OM Mercato : Regularly associated with the sale of OM, the Saudi leaders plan to strike a nice blow within the Marseilles workforce.
OM Mercato : Newcastle come back for Bamba Dieng
"Newcastle is the richest club in the world, after being bought by the Saudi Investment Fund (PIF)". The Magpies have already managed to get their hands on eight new recruits and are not planning to stop there. The British club is looking closely at the French Championship to further strengthen its squad. After recruiting Sven Botman from LOSC, the Saudis are planning to complete a superb operation at OM.
The media 90min explains that the leaders of Newcastle would plan to take action for Bamba Dieng (22 years). The Senegalese striker, who has made significant progress under the Sampaoli era, has been a long-time target of the Magpies. The latter had already tried to recruit him during the previous mercato, without success. This first failed attempt would not have cooled the British ardor. The source explains that the Newcastle management intends to try again, with the hope of having more success this time.
OM Mercato : Marseille does not close the door for Bamba Dieng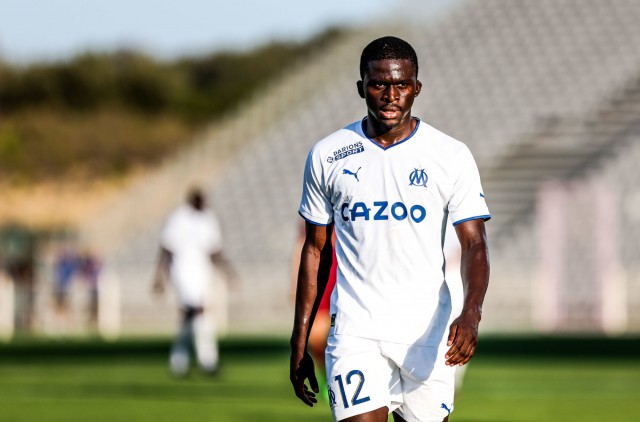 For its part, Olympique Marseille does not close the door for its young striker. Eager to replenish its coffers, the Marseille management would expect an amount close to 20 million euros to act on his transfer. And if Bamba Dieng has regularly shown his willingness to continue his career in the Marseille shirt, the prospect of finding a place in the Premier League could also interest him.
The African champion in title knows a difficult beginning of the season at OM, where he does not really fit in the plans of the new coach Igor Tudor. "He has even been relegated in the hierarchy of the Marseille strikers". If he wants to get more playing time this season, Bamba Dieng will have to seriously consider the possibility of playing elsewhere, It remains to be seen if the Newcastle managers will really go on the offensive for his signature. The doubt persists …