FOOTBALL – PSG Mercato: Kylian Mbappe delivers a special reason for his extension
Before joining the French team for the World Cup in Qatar, Kylian Mbappe returned to his extension with PSG last May.
At the end of his contract with Paris Saint-Germain at the end of last season, Kylian Mbappe was expected at Real Madrid to become the new head of the Madrid club. The 23-year-old striker having already given his word to Florentino Perez, the president of the Merengues. But against all odds, the former player of AS Monaco preferred to continue his adventure with the Red and Blue.
Kylian Mbappe has initialed a new three-year lease, until June 2025, with Paris SG. After having explained several times the deep reasons for his decision, the child of Bondy assures that winning in Paris, in his hometown with PSG, which has no international record, was a greater challenge than joining Real Madrid, which already has a great history.
"In Paris, the page is completely blank. What an opportunity! You have to think differently. Of course, it was easier to go to Madrid. But I have this ambition. I am French. I'm a child of Paris, and winning in Paris is something really special, really special," said the French international in an interview with Sports Illustrated before mentioning again the call from President Emmanuel Macron to ask him to stay.
PSG Mercato: Kylian Mbappe was surprised by the call of the President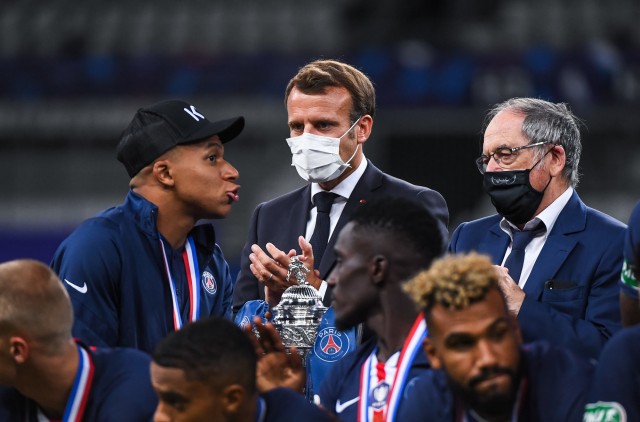 Faced with Real Madrid's determination to snatch Kylian Mbappe from France, Emmanuel Macron personally intervened to ask Paris Saint-Germain's number 7 to stay in Ligue 1.
"He called me and said, 'I know you want to leave. I want to tell you that you are also important in France. I don't want you to leave. You have the opportunity to make history here. Everybody loves you.' I said I appreciated it, because it was really crazy. The president calls you and wants you to stay," explained the reigning French Champion.