FOOTBALL – PSG Mercato: Juve, a major clue in the case of Cristiano Ronaldo
Long-time pretender of Cristiano Ronaldo, Paris Saint-Germain could finally grant his wish this summer. Juventus of Turin, where the Portuguese has played since 2018, seems to turn the page of the five-time Ballon d'Or winner.
New clue about the future of Cristiano Ronaldo
One year before the expiration of his contract at Juventus, the future of Cristiano Ronaldo remains a mystery. The Italian press does not exclude a departure of CR7 this summer, just to allow the Bianconeri to recover a few million euros. A departure of the Portuguese is all the more possible as he has been ruled out for the new advertising campaign of Jeep Compass, the main sponsor of Juventus. Since signing for Turin in 2018, the five-time Golden Ball winner has been involved in campaigns for the famous car manufacturer. For Tuttosport, this absence of the 36-year-old golfer still opens the door to his departure from Turin. Good news for Paris Saint-Germain, which since the arrival of QSI dreams of signing the captain of the Seleçao.
A departure of CR7 motivated by Allegri?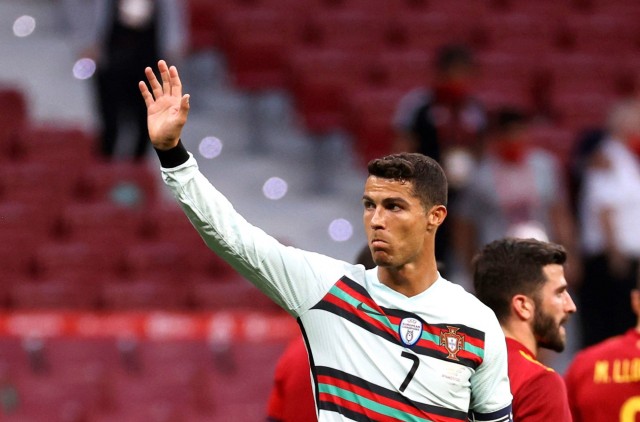 For the transalpine media, Cristiano Ronaldo would not also see the return of Massimiliano Allegri. The newspaper understands that the Lusitanian striker would have liked to see Zinedine Zidane take over from Andrea Pirlo. For La Cadena SER, Massimiliano Allegri would not be against a departure of his star striker. The 53-year-old technician would like to bet on other offensive elements to reduce the dependence on the Portuguese. Recruited in 2018, CR7 has already crossed the 100-goal mark with the Bianconeri. While he has won everything domestically, he has failed to lead the Old Lady to a Champions League title. The Italian club, which just lost the championship, failed to reach the last 16 of the C1 in its last two European campaigns.