FOOTBALL – Stade Rennais Mercato : Steven Nzonzi, threat of a suitor
Stade Rennais is seriously threatened for Steven Nzonzi. A well known European club has landed on the trail of the SRFC midfielder.
Stade Rennais: Steven Nzonzi in the plans of Benfica
The Stade Rennais is well committed to recruit Steven Nzonzi permanently, after his beautiful season 2021 in Ligue 1. Indeed, SRFC does not have a purchase option in the contract of the defensive midfielder on loan from Roma. However, he is on the market one year before the end of his contract. Moreover, the 32-year-old player does not want to return to the Italian capital where the new coach of La Louve, Jose Mourninho does not necessarily expect him.
Nzonzi therefore wants to stay at Stade Rennais FC. But while almost all the lights are green for the official signing of Steven Nzonzi at SRFC, the latter is thrown on the table of Benfica. According to But Football Club, the Lisbon-based club has ticked off the name of the 2018 world champion as a plan B in case the transfer of Al Musrati, his priority playing at Sporting Braga, fails.
The Tricolor midfielder won in Rennes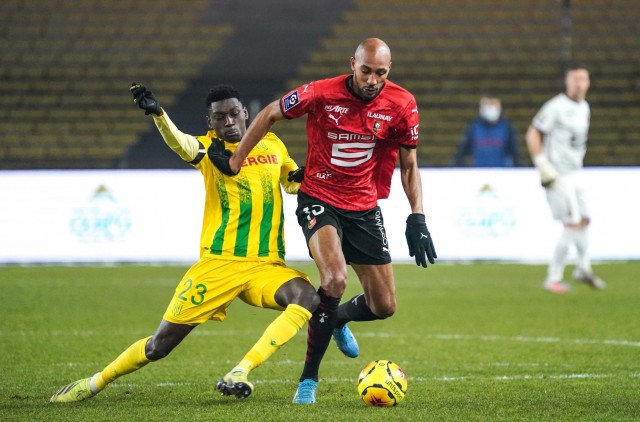 Last season, Steven Nzonzi played 34 matches in which he was a starter 33 times in Ligue 1. He also took part in 5 matches in the group stage of the Uefa Champions League. His performances for the Red and Black are good, as evidenced by the interest of Benfica. As a reminder, the Tricolor defensive midfielder was initially loaned to Stade Rennais for six months at the end of January 2020. But thanks to the qualification of the club chaired by Nicolas Holveck in the European Cup (C1) at the end of the shortened 2019-2020 fiscal year, his contract with a clause of an additional year was automatically extended until the end of June 2021.