FOOTBALL – PSG Mercato: Kylian Mbappe and Haaland, a crazy move completed in Real!
Real Madrid may have just struck a big blow on the transfer market. The signatures of Kylian Mbappe and Erling Haaland would be already closed internally.
PSG Mercato : It is confirmed for the duo Mbappe – Haaland in Madrid
Real Madrid is planning a major mercato next summer. Despite financially difficult times, the Madrid management hopes to at least attract future galactics to put the biggest club in the world back on the map. And their priority at the moment is Kylian Mbappe.
At the end of his contract with PSG, the French international has the support of the Real Madrid staff. The Spanish giant is already working behind the scenes to secure his signature. Madrid will do everything to reach an agreement with the Mbappe clan in January, hoping that the former player resists the pressure of Paris Saint-Germain. The Parisian club does not lose hope to convince its young player to stay in Paris. But that's not all.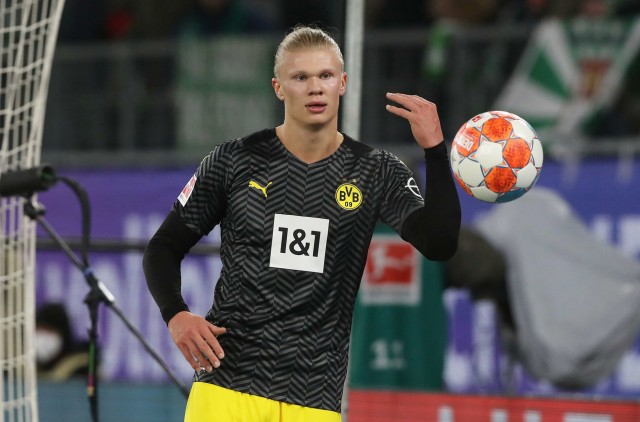 In addition to Kylian Mbappe, Real Madrid also intends to get their hands on Erling Haaland (21) next summer. The Spanish press even mentions positive contacts between the two parties. The Madrid management has good relations with the BVB 04 management, which could facilitate his transfer. Optimism is even gaining ground regarding the arrival of Erling Haaland in Madrid. The Norwegian cyborg is a great admirer of the Spanish league and has reportedly asked his agent, Mino Raiola, to facilitate his arrival at Real.
Moreover, Fernando Alonso, a fervent supporter of Real Madrid, is very optimistic about the outcome of these two deals. The two-time Formula 1 world champion (2005 and 2006), in an exclusive interview with Autohebdo, clearly stated his desire to see the two cracks defend the colors of Real next season. "I can confirm that Mbappé and Haaland will play at Real Madrid next season," he let loose.
XXL recruitment at a reduced price
If this information becomes true, it would be an incredible double coup for Real Madrid. The fans of the Casa Blanca will even have a hard time to recover. If this information is to be taken with caution, recruiting the duo Mbappé-Haaland is not for all that mission impossible for Real Madrid. The Madrid club could even complete these two beautiful signatures at a reduced price.
Because Kylian Mbappe will be free of any contract next June. Real Madrid should not pay any compensation for his transfer. While Erling Haaland would have a release clause set at 75 M€ for next summer. A bargain that the Madrid club does not intend to let go.