FOOTBALL – PSG Mercato: New open war with Barça?
If the name of Lionel Messi, who will be free on June 30 from Barcelona, has been associated with PSG for several weeks now, the leaders of the two European giants should be very active in the summer mercato that is about to begin. And in addition to the Argentine striker, Leonardo, the sporting director of Paris Saint-Germain, and his Catalan counterpart could well clash on other issues.
Mercato PSG : Leonardo ready to play a bad trick on Laporta?
Freshly elected president of Barcelona, Joan Laporta will have to do a lot to convince Lionel Messi to extend his contract which expires at the end of the season. It must be said that the compatriot of Angel Di Maria can negotiate an agreement with a new formation for a change in a few months. A possibility that seriously worries the side of Catalonia. Especially since Paris Saint-Germain has officially announced its interest in the Pulga via its sporting director, Leonardo. If the Blaugrana can therefore fear to see their star emigrate to the Ligue 1 at the end of the season, the Parisians would dream of another twist against the former team of Neymar. Indeed, in search of a more reassuring solution on the right side of Mauricio Pochettino's squad, PSG would be very interested in the profile of a Brazilian international, also in the plans of Barça.
Emerson Royal between PSG and Barça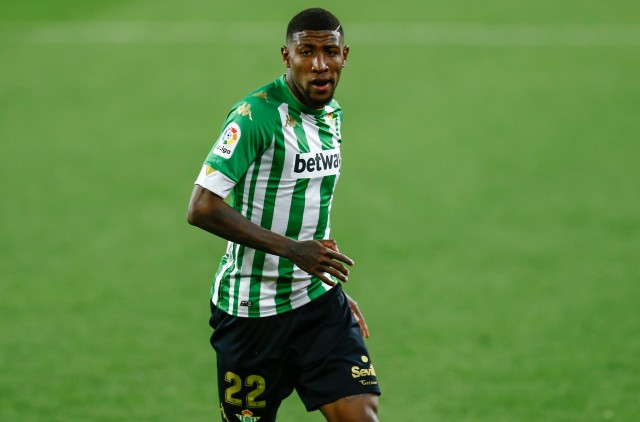 Committed to Betis Sevilla until June 30, 2021, Emerson Royal also belongs to Barcelona, with both La Liga clubs having each paid half of the €12.6m transfer fee from Atletico Mineiro in January 2019. The current second in the Spanish league therefore has an option on a transfer of the 22-year-old fullback. But according to information gleaned by our colleagues of France Football, if Barcelona does not activate this priority clause next June, the would be ready to make the necessary effort to attract Emerson Royal. However, this matter is far from being settled, the French media adding that Bayer Leverkusen is also positioned to recruit the native of Sao Paulo. A matter to follow in the coming weeks.