PSG Mercato : first answer of Moise Kean to Paris SG !
Moise Kean, who was loaned to PSG by Everton this season, has convinced the club to the point that Leonardo has decided to recruit him permanently in the next summer. Asked by an Italian media about his future, the 21-year-old striker has delivered his intentions.
Moise Kean, Everton open to discussion with PSG
Moise Kean is linked to Everton until 2024 and is expected to return to the Toffees at the end of the season as his loan does not include an option to buy. But Paris Saint-Germain would like to keep the Italian international permanently. A possibility that does not bother Carlo Ancelotti, the coach of the English training. For the former coach of Paris SG, if Leonardo actually wants the former Juventus Turin forward, he will have to open negotiations.
"I do not have to convince him to stay (at Everton, ed.), that's what the newspapers say. He is on loan and he must return. If Paris SG wants him, they must open discussions about him. We are open, but if nothing happens, he will be an Everton player next season and an important player," Ancelotti told the British tabloid The Telegraph. The principal concerned has broken his silence on the same subject.
Moise Kean more concerned about the LDC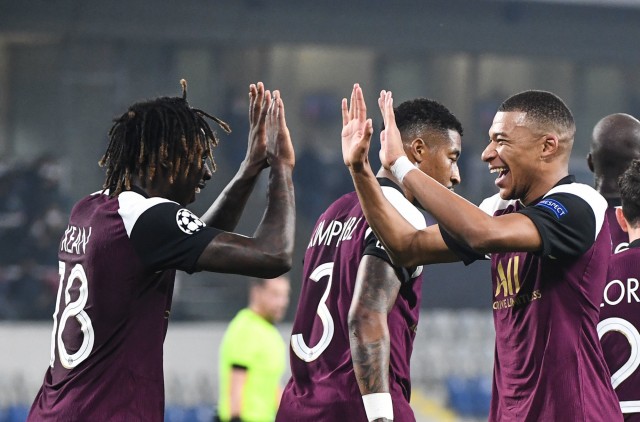 In an interview with La Gazzetta dello Sport, the native of Verceil has openly announced the color for his future: Moise Kean prefers to focus on the end of the season and the semi-final of the Champions League that he will play with the group of coach Mauricio Pochettino. It is only after these events that he can think about his personal situation in Paris.
"I feel very well in Paris," he said. "They welcomed me with open arms, I did not expect it (…) There is a lot of joy with my teammates, we have fun. We are all young, but with great talent. Here you can only learn (…)" In the same speech, the Ivorian-Italian added: "Mbappé and Neymar are the two strongest strikers at the moment. They are young too, we understand each other quickly and well. I have always dreamed of reaching the top, of playing at a very high level. To play with them is wonderful."
Marco Verratti's compatriot, announced in the plans of his formative club, does not completely rule out a return to Juve, but prefers not to dwell on it for the moment. "To return to Juventus next season? I do not know. I enjoy the semi-finals with PSG and we'll see after that. Juve gave me everything and I grew up there, without them I would not be here now. Juve will always be in my heart," he added.
Recently, the English daily The Telegraph revealed that the Everton management would demand a "significant" sum of 45 million euros, about 52 million euros, for the transfer of its Italian jewel. It remains to be seen whether Paris SG will be willing to make such an effort to buy Moise Kean.