FOOTBALL – PSG Mercato: Thunderclap at Barça for Ousmane Dembele?
Ousmane Dembele is one of the players that Leonardo would follow with attention in case Kylian Mbappe came to leave the PSG during the next summer mercato. And on the side of Barça, the future of the French striker could experience a huge upheaval in the off-season.
Ousmane Dembele pushed towards the exit?
Arrived in 2017 from Borussia Dortmund for a package of 145 million euros, including bonuses, Ousmane Dembele could be living his last weeks in Barcelona. Announced in the plans of Paris Saint-Germain to eventually come and replace Kylian Mbappe, who could join Real Madrid this summer, the former Stade Rennais winger could indeed be placed on the transfer market at the end of the current season.
Under contract until June 30, 2022, the 23-year-old French international is slow to give a positive response to his leaders regarding an extension. Joan Laporta, the new president of Barcelona, who does not want to take the risk of seeing him leave for free in a year, would not exclude selling Ousmane Dembele according to the Spanish daily Sport. A bargain for Paris Saint-Germain?
PSG ready to go after Ousmane Dembele this summer?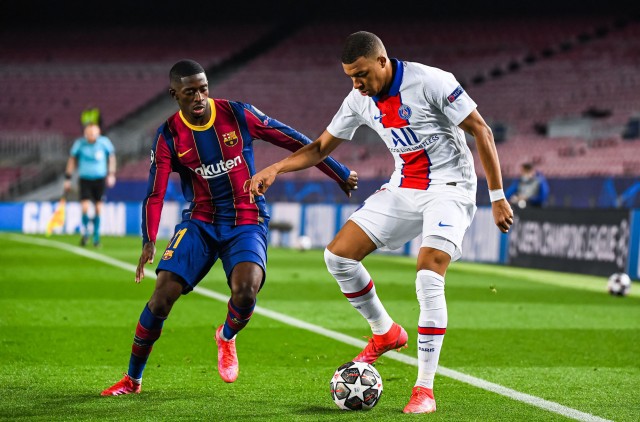 The sports newspaper indeed explains that the sporting performance of Dembele is not questioned on the side of the Camp Nou. Only, the Blaugrana would suspect the 2018 World Champion to deliberately drag out the negotiations around his extension in order to be free to choose his next club next winter. Barça would therefore be ready to let him go during the off-season.
If Paris SG still hopes to get him back, Leonardo should first get ready to put 50 million euros on the table and then get rid of competition from Juventus, Arsenal, Liverpool, Manchester City and Bayern Munich. In other words, the task does not look easy for Leonardo in this case.