FOOTBALL – PSG: Moise Kean is the talk of the town before Manchester City
Moise Kean and PSG flew this Monday to England for the Champions League semi-final against Manchester City. Before this European clash, the Parisian striker has talked about him on social networks.
PSG wants to keep Moise Kean
On loan this season from Everton without any purchase option, Moise Kean has quickly found his place in the Paris Saint-Germain squad. Author of 16 goals in 36 matches in all competitions, the Italian international has convinced the management of PSG to the point that Leonardo is looking to recruit him permanently. The sporting director of the capital club has already begun negotiations with his counterpart at Everton to reach an agreement. The Toffees are demanding 52 million euros for the player trained at Juventus Turin.
And while the leaders of the two clubs continue their discussions, Moise Kean, for his part, is trying to continue to shine on the field, but also off it.
Moise Kean provides support to migrants and homeless people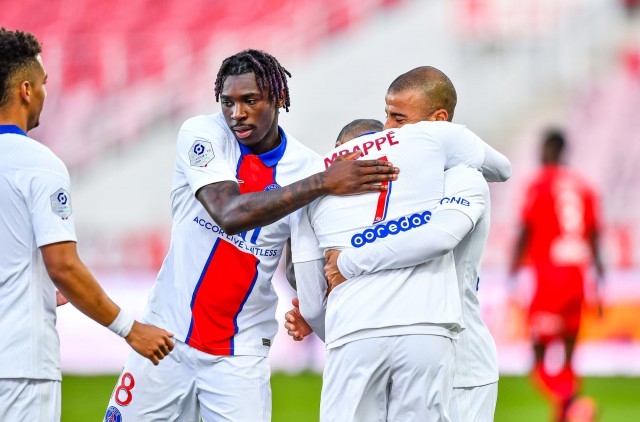 If Moise Kean flew this Monday to England with the rest of the PSG team for the semi-final second leg of the Champions League against Manchester City, the 21-year-old center-forward wanted to make a charitable act before taking the plane. Wearing a mask and accompanied by his friends, Mauricio Pochettino's protégé personally distributed food to several people in great difficulty. Moise Kean went to Porte de La Chapelle on Sunday to offer food to migrants and homeless people present there.
A gesture strongly welcomed on social networks by Parisian supporters, but also the many fans of the native of Verceil. When he wore the PSG jersey, George Weah (1992-1995) also ran after the matches to distribute meal trays to the poorest of the capital.