FOOTBALL – Real Madrid Mercato: Former Real star highly valued in La Liga
Real Madrid Mercato: On loan for the past two seasons by the Merengues, a former star of the Casa Blanca should know the same fate this summer.
Real Madrid Mercato: Reinier Jesus soon on loan to Valladolid?
The future of Reinier Jesus should still not be written with Real Madrid this summer. On loan for two seasons to Borussia Dortmund, the young attacking midfielder (20 years) has not yet had the chance to express himself with the Merengues. This season, he has played only 19 games in all competitions with BVB and has not scored a single goal. In other words, the player has not really imposed himself, especially since he played a total of 740 minutes with the rival Bayern Munich. A very poor record for progress.
But the young Brazilian could have a new chance to rebound. According to the information of the Spanish newspaper Marca, the one who was announced as a crack at his arrival in Real Madrid would have several touches in La Liga. Real Valladolid, a club owned by the former Brazilian star Ronaldo, would like to recruit the player on loan to help him progress, but also to help the club maintain its position in La Liga. Relegated two years ago, the Blanquivioletas managed to secure their return to the Spanish soccer elite, having reached the second place in Liga Adelante.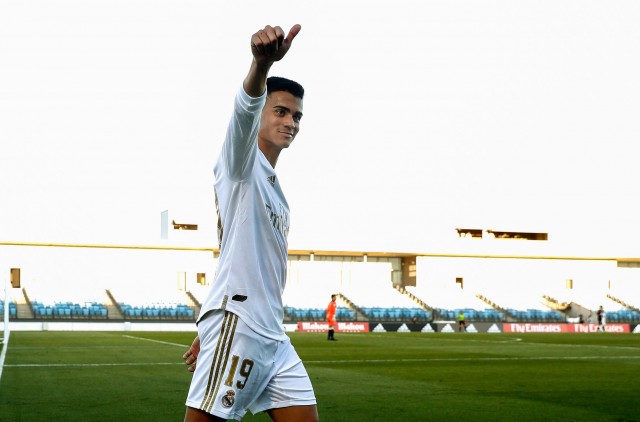 Real Madrid Mercato: Betis and Valencia also in the picture
If Real Valladolid has already contacted the entourage of Reinier Jesus, according to Marca, two other leading clubs of La Liga are also interested in the idea of reviving the young attacking midfielder of Real. Indeed, the Spanish daily Estadio Deportivo revealed at the beginning of May that Betis Sevilla and Valencia would be interested in the arrival of the Brazilian U23 international, who could greatly help them in their respective objectives if he were to exploit his full potential. This is why Real Madrid had offered the services of the player, recruiting him from Flamengo for 30 million euros in 2019.
Reinier Jesus should therefore quickly find a new club, despite his unconvincing stay at Borussia Dortmund. The player was supposed to return to the Casa Blanca this summer, but he would not fit into the plans of Carlo Ancelotti, who perhaps sees in him a player of the future. That's why a loan deal seems once again the ideal solution to make Reinier Jesus progress. But this time, Real probably hopes that the player will be able to impose himself in his future club. In case of another failure, the question of a permanent transfer will probably be discussed for Reinier Jesus.