FOOTBALL – Stade Rennais : An executive of SRFC does not mince his words after Fener
Stade Rennais had a nightmarish second half against Fenerbahçe, when SRFC was leading by three goals.
Benjamin Bourigeaud reflects on Stade Rennais' disillusionment
Everything was going so well for Stade Rennais before halftime. At the 30th minute, Amine Gouiri scored a nice goal to make it 3-0 in favor of SRFC. Then everything changed. Excess of confidence or guilty slackening, SRFC was unable to kill the game and were finally caught at the very end of the match. A scenario that did not please Benjamin Bourigeaud, decisive passer on the third Rennes goal.
"We make a perfect start. At the end of the game, we have to do a better job of closing up store. It's a professional mistake not to have won. We're idiots… We don't have the right: we take too many touches, we try to dribble when we shouldn't take any risks at the end of the game."
If the frustration of the former RC Lens player is so great, it is also because Stade Rennais had the opportunity, by winning yesterday, to secure the first place in its Europa League group. A great disappointment also shared by Bruno Genesio at the end of the game.
SRFC to play for first place next Thursday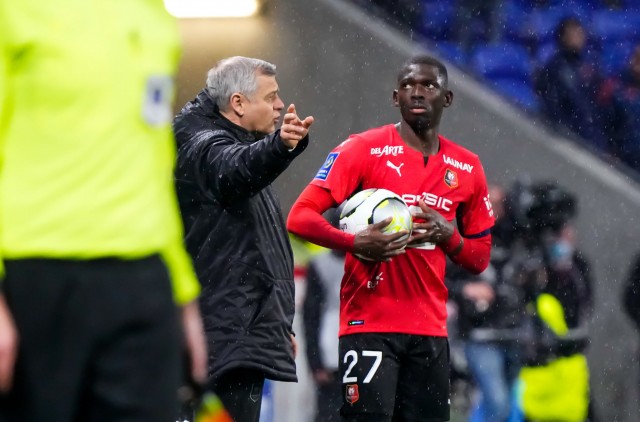 Facing its direct competitor for the first place, Stade Rennais did not manage to win. A draw that could have a big impact on the European future of SRFC. If the Breton club is already qualified for the rest of the competition, Bruno Genesio's men no longer have their destiny in hand. They will not only have to get a good result against AEK Larnaca, but also hope that Fenerbahçe will fail next Thursday against Dynamo Kiev, last of the group.
If Stade Rennais finishes second in its group, the Breton club could face a European club in the next round of the Europa League. A scenario that SRFC would obviously prefer to avoid. Answer next Thursday after the last day of the group stage.