FOOTBALL – Stade Rennais Mercato : Official, Steve Mandanda signs for SRFC !
It is now official between Steve Mandanda and Stade Rennais. The world champion has just signed with SRFC for two years.
Stade Rennais Mercato : It's done, Steve Mandanda commits to SRFC
It was an open secret, it is now official, Steve Mandanda joined the Stade Rennais. After terminating his contract with Olympique Marseille, the international Goalkeeper signed today a two-year contract with the Breton team. The goalkeeper arrives in Brittany without Rennes having to pay any transfer fee since he arrives as a free player.
Steve Mandanda, 37 years old, will be the fourth club in his career as a professional after having played for Le Havre, Olympique Marseille and Crystal Palace. He had played 4 years in Le Havre before signing for OM, the club where he spent the most time. After an experience of 9 years in the city of Marseille, he went to the Premier League with Crystal Palace but was injured and played only 10 games with the residents of Selhurst Park.
Thus, he returned to OM the following season. He finally stayed 5 more years in Marseille. Steve Mandanda arrives at Stade Rennais in the skin of an indisputable starter and still hopes to convince Didier Deschamps to take him to Qatar for the World Cup 2022 which will take place next November.
Stade Rennais Mercato : SRFC recruits a goalkeeper with an impressive track record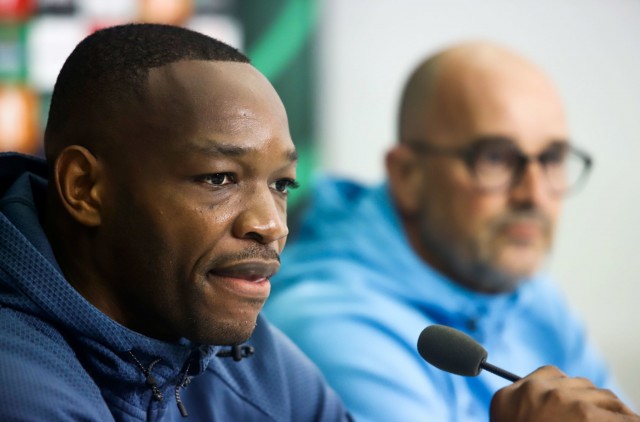 Steve Mandanda will bring all of his experience to a squad of young players, which will be invaluable as we head into the Europa League campaign in September. Mandanda, who played in a Europa League final loss to Atletico Madrid (0-3) in May 2018, has 34 caps for the French national team and was crowned world champion with the Bleus on July 15, 2018 against Croatia (4-2) as understudy to Hugo Lloris.
He even played a World Cup match, participating in the third group match of the French team against Denmark (0-0). In total, Il Fenomeno has played 565 matches with Olympique de Marseille, the club's absolute record. French Champion with OM in 2010, winner of the League Cup in 2010, 2011 and 2012, Steve Mandanda has a superb record and opens a new chapter in his great career at Stade Rennais.