FOOTBALL – Stade Rennais Mercato : The SRFC bows to Bayern !
Stade Rennais Mercato : The German ogre does not scare SRFC at all. Bayern Munich is in great difficulty before the Breton club on this mercato.
Stade Rennais Mercato : Bayern Munich insist, SRFC resist
According to information relayed this Thursday by the daily Team, Bayern Munich would insist on a crack of Stade Rennais. Indeed, the German club would have made a second proposal for the young striker Mathys Tel. But SRFC would have rejected the Bundesliga Champion for a second time. Pure product of the training center of the Breton club, the 17-year-old player is part of the great objectives of Bayern Munich for the succession of Robert Lewandowski.
In early July, a check for 7 million euros excluding bonuses was refused by Florian Maurice, but this did not discourage the Munich club because a new offer was recently refused as well. The sports newspaper did not mention the amount of this Bavarian offer, but SRFC would have firmly said "no" to a premature exodus of its young talent.
Stade Rennais Mercato : Mathys Tel retained by SRFC this summer ?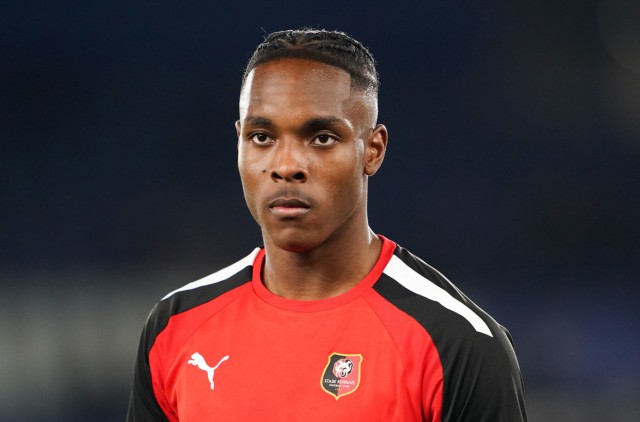 European U17 champion with the French team, and under contract with Stade Rennais until 2024, Mathys Tel attracts covetousness across the continent. However, the Rennes leaders are determined to keep their nugget. The Stade Rennais does not intend to part with the native of Sarcelles and seems determined to make Bayern Munich understand this.
While some attacking elements, notably Benjamin Bourigeaud and Martin Terrier, could leave SRFC by the end of the summer mercato, Bruno Genesio and Stade Rennais remain committed to keeping and developing Mathys Tel in their ranks. Present in the pro group for the resumption after having taken part in 10 matches in Ligue 1 last season, Mathys Tel could therefore continue his progression in the elite.