PSG Mercato : 30M€, towards a huge disillusion in defense ?
In the final months of his contract, Sergio Ramos is negotiating with PSG for an extension. However, the Spanish defender may well change his mind.
On Friday, Nasser Al-Khelaïfi admitted to Marca that Paris Saint-Germain is actively working on contract extensions for Lionel Messi, Kylian Mbappé, and Sergio Ramos. "People want to know what's going on. We are working hard to make sure they continue. We will look at what we are doing and how we can make sure we can continue and do things right. We will not make mistakes. I think it is very important that we now focus on our season," explained the president of the French capital club. But the latest news suggests that the former Real Madrid center-back could be tempted by a departure at the end of the season, with another club being willing to offer him a substantial contract.
PSG Mercato: Sergio Ramos soon to be reunited with Cristiano Ronaldo?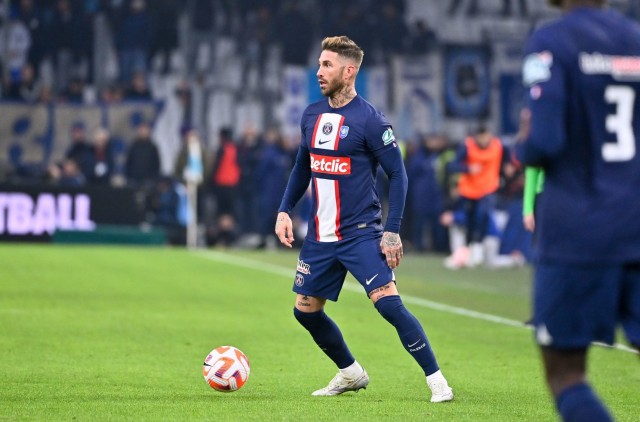 According to information relayed by Team, Sergio Ramos would be in favor of an extension with Paris Saint-Germain, but the 37-year-old Spanish international does not intend to significantly reduce his current salary. Arriving on a free transfer in the summer of 2021, Ramos earns around €10 million per season and intends to keep that salary if he continues with the reigning French champions. Especially since the Saudi club Al-Nassr, which already attracted Cristiano Ronaldo last winter, would offer him a two-year contract with an annual salary of €30 million, which is three times what he earns at PSG.
With such an offer, Ramos has no intention of making a huge sacrifice to stay in Ligue 1. Financially, PSG has little chance of competing with the Saudi club and will have to find another way to keep the center-back. His intention is clearly not to raise the salary of the 2010 World Cup winner, but rather to lower it or else let him go freely.