PSG Mercato : A Marseille man to replace Sergio Ramos in Paris ?
After Christophe Galtier, another player from Marseille could land in the capital to replace Sergio Ramos at PSG. Luis Campos is active in this direction.
While the tendency was to extend his contract, which expires on June 30, Sergio Ramos should finally not continue the adventure with Paris Saint-Germain. With the arrival of Milan Skriniar for next summer, the Parisian leaders would not want to keep the Spanish veteran. In addition, Luis Campos is already looking for a new central defender to replace Sergio Ramos. And according to the latest information, the soccer advisor of the capital club would not have given up his desire to repatriate a French talent in five months.
PSG Mercato : Mohamed Simakan to replace Sergio Ramos ?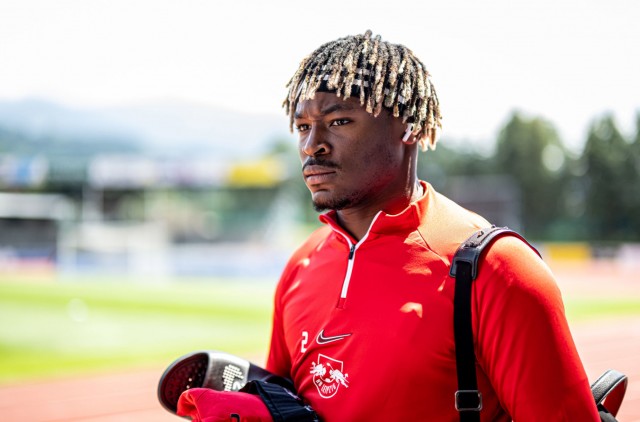 In search of a central defender, Paris Saint-Germain tried their luck with several targets during the last mercato, including Mohamed Simakan. But the 22-year-old preferred to stay at RB Leipzig, where he even signed a new lease until June 2027.
"Luis Campos spoke with my agents, it's true. They were interested. But stability is important for me. We made a joint decision with the directors, to stay. I'm happy, because I think that Leipzig is the place where I think I'm best at the moment," explained Simakan in the columns of Team, last November. However, Paris SG would not have given up on his recruitment and Luis Campos would still monitor his performances in the Bundesliga.
According to information collected by the specialized portal PSG Inside Actus, "Simakan of RB Leipzig has become one of the priorities for the summer mercato. That makes one piece of information here is two, because if Simakan becomes a priority and as Skriniar will come for sure, so it means that Paris has changed its mind about Sergio Ramos."
Author of solid performances with 3 goals and 6 assists in 21 matches in all competitions, the native of Marseille trained at RC Strasbourg could therefore join PSG next summer to take the place of Ramos. However, the Parisians will have to agree to sign a check for 40 million euros, the value of the French international hopeful according to his management.