OM Mercato : Alexis Sanchez has made his choice for his future
Arriving last summer at OM, Chilean striker Alexis Sanchez feels at home. He even brought good news to the Marseille supporters.
He terminated his contract last summer to sign for Olympique de Marseille. Among the many recruits of the Marseille club this season, Alexis Sanchez was undoubtedly one of the most eagerly awaited by the fans. And for the moment, the Chilean international (152 caps, 49 goals) is delivering: with 12 goals in all competitions in 27 games played, the 34-year-old striker shows that he still has some good football left in him.
His personal tally obviously contributes to the current good form of his team. Despite a difficult elimination in the Champions League, OM is second in Ligue 1. All with a 2-point lead over their main pursuer Monaco, and 3 points over RC Lens (4th). A comfortable situation, but one that will be under tension again this weekend. In case of a misstep against PSG in the Classique, Igor Tudor's men could lose their advantages.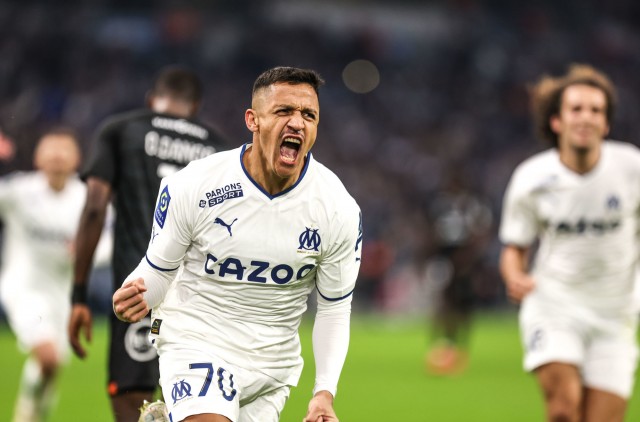 Alexis Sanchez: "I want to stay at OM"
Under contract until next June with Olympique de Marseille, Alexis Sanchez does not want to have any doubts about his future. Especially since the season he is having should be his best in terms of statistics since his 2016-2017 season (27 goals scored with Arsenal). It is therefore logical that he wishes to extend his adventure with the Phocéens.
In an interview for Sky Sports, the former Inter Milan player was very clear: "I am happy in Marseille. I want to continue here," he said with a smile. A strong message sent to the management of OM and in particular to the president, Pablo Longoria. After successfully enrolling him last summer, the Spanish director should not have difficulties negotiating his new contract. The love story between Alexis Sanchez and Marseille seems far from over.