FOOTBALL – PSG Mercato : Jude Bellingham tranche pour son prochain club
New phenomenon of world football, Jude Bellingham is in the sights of PSG. But the Borussia Dortmund midfielder has a preference for his future.
After having managed the historic Neymar-Mbappe coup in August 2017 for a little more than 400 million euros, Antero Henrique wants to repeat next summer with the phenomenon Jude Bellingham. The Portuguese leader is even said to have already taken information in order to carry out his possible transfer to Paris Saint-Germain. According to Media Foot, the capital club would be willing to align itself with the 150 million euros demanded by Borussia Dortmund for the 19-year-old English international. But PSG is not alone on this and Antero Henrique could find it very difficult to carry out this beautiful operation.
PSG Transfer Window: Is Jude Bellingham back in the Premier League?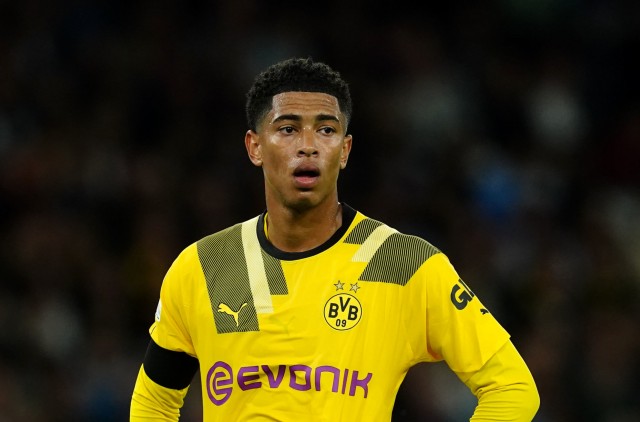 A true European revelation of the season, Jude Bellingham makes Paris Saint-Germain dream, but also Manchester City, Liverpool, Real Madrid and Manchester United, according to information delivered by Fabrizio Romano on The Here We Go Podcast. Jürgen Klopp, the Reds manager, would be an unconditional fan of the Borussia Dortmund midfielder and would have placed him at the top of his priorities for the summer of 2023. Moreover, the Spanish journalist Ramon Alvarez de Mon indicates that Liverpool would have been ahead in this matter, thanks in particular to its great determination to repatriate the player trained at Birmingham City Football Club.
Indeed, unlike the other contenders, who do not intend to go crazy for Jude Bellingham, the English club would be ready to do what is necessary to attract the jewel of BVB next summer. Interviewed by Bild TV, Borussia Dortmund general manager Joachim Watzke recently announced that a decision will be made for Bellingham's future after the World Cup in Qatar. "After Qatar, we will have a conversation with Jude to find out what he really wants. He should tell us if he wants to stay or leave. If the very big clubs are involved, then we cannot afford to fight them financially, " the German leader said.