FOOTBALL – Arsenal Mercato : Arteta has found the replacement for Alexandre Lacazette !
Arsenal Mercato : The Gunners are in the race to finish 4th in the Premier League. At the same time, they would have found their next striker.
Arsenal Mercato : Lacazette's replacement found at Man City
Alexandre Lacazette is getting closer and closer to a departure from Arsenal. For two games, the player trained at OL lives the success of his team on the bench. It is Eddie Nketiah who now has the confidence of Mikel Arteta. The Spanish coach has checked the name of Gabriel Jesus for next season. With the imminent arrival of Erling Haaland at Manchester City, the Brazilian must find a new home. The representatives of the player and the leaders of Arsenal would have already reached an agreement according to the English press. The player has already announced to his family that he will play at Arsenal next year.
Mikel Arteta is convinced that Gabriel Jesus is the right striker for him. He would like to revive the career of the Brazilian prodigy, offering him an important role in the Gunners' dressing room. However, Arsenal will have to pay 35 million euros to acquire the services of Gabriel Jesus. According to Brazilian journalist Jorge Nicola, the 25-year-old will be Arsenal's first signing of the summer.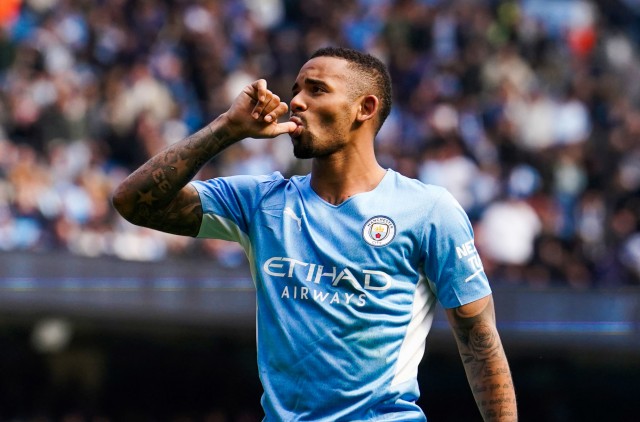 The Champions League is in Arsenal's grasp
The Gunners managed to get out of the storm. After 3 consecutive defeats, they won two games against Chelsea and Manchester United. These wins against two members of the Big 6 have reversed the trend in North London.
While all seemed lost for Arsenal, they are now the best placed to finish 4th. The fight with Tottenham will be fierce until the end, but the Gunners have been boosting their confidence last week. With 5 games to go, they have their destiny in their hands. The equation is simple for Mikel Arteta's men who must win all their games. Thus, they will be qualified for the first time in the Champions League for 6 years.