FOOTBALL – FC Nantes Mercato: Waldemar Kita makes revelations about Kolo Muani
Waldemar Kita, president of FC Nantes, spoke about the case of Randal Kolo Muani, a striker at the end of his contract in June and announced in Frankfurt.
FC Nantes : Kita was ready to offer 100 000 € monthly to Kolo Muani
Waldemar Kita failed to convince Randal Kolo Muani to extend his contract which expires on June 30, 2022 at FC Nantes. Therefore, the latter will leave freely at the end of the season. Free to sign with the club of his choice since January, the center forward trained at FCN has already signed with Eintracht Frankfurt in the Bundesliga. He has signed a contract for five seasons, until June 2027. The French international hopeful will join the German club this summer.
What to leave a big regret to the president of FC Nantes who made interesting salary proposals to the young player, but in vain. In an interview with Le Quotidien du Sport, Waldemar Kita admits that he had difficulties in convincing Randal Kolo Muani to extend his lease with the Canaries. However, he assures that he agreed to offer, "without any problem", a monthly salary that could "go up to 100,000 € per month" to No. 23 of FC Nantes.
FCN president annoyed by the striker's entourage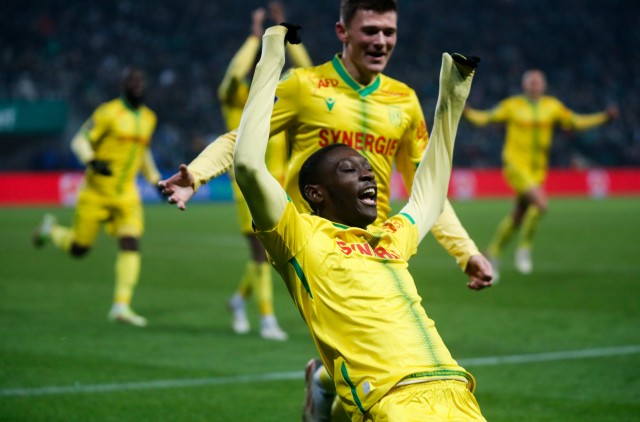 The boss of the Nantes club then suggested that he no longer had a specific interlocutor at a certain stage of negotiations. "The problem is that we don't even know who to talk to anymore," he said. "First there was one agent, then two agents, then a lawyer, then the family […]. At some point, despite my best efforts, the dialogue broke down. His father, with whom I spoke many times, would not even take me on the phone, "said the leader of the League 1 club.
Geoffroy Garetier, consultant for Canal+, gave more details on the proposals sent to Randal Kolo Muani. According to him, "Kita offered Kolo Muani, to extend his contract, € 25,000 per month with a signing bonus of € 300,000. In return, "the player and his entourage refused and asked for € 60,000 monthly and a signing bonus of € 500,000. This is what Nantes refused," according to the journalist in the Late Football Club program.