FOOTBALL – OM Mercato : Evan Ndicka answers in person to Marseille !
OM Mercato : The central defender of Eintracht Frankfurt, Evan Ndicka, has reacted to the interest of Olympique Marseille.
OM Mercato : Evan Ndicka does not intend to join Marseille
According to the German press, Evan Ndicka (23 years old) was one of the names studied by the recruitment team of Olympique Marseille during the summer mercato. The French defender is at the end of his contract in June 2023 with Eintracht Frankfurt and has refused to renew his lease. Despite the various proposals from his management, the young player maintains his position unchanged. He is therefore in a strong position to negotiate his departure, at the risk of leaving for free in a year.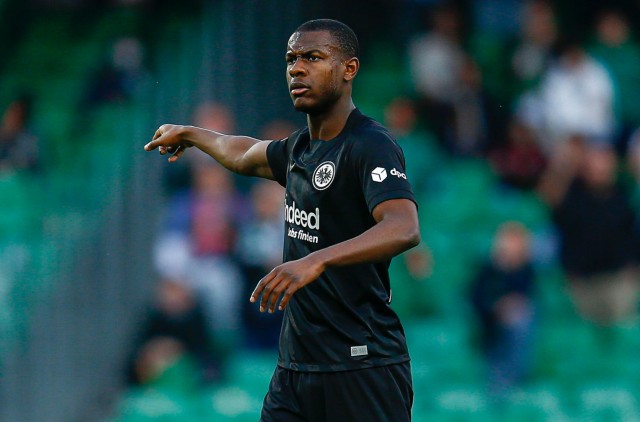 In search of defensive reinforcement, OM was interested in the situation of Evan Ndicka in the Bundesliga for a possible transfer. But the main player quickly dismissed this possibility. Interviewed by Team, the native of Paris reacted to this rumor frankly. He assures that he has never been disturbed by the supposed interest of the Olympique Marseille in his regard. "Marseille is a team that I watched during the pre-season (…) It is a beautiful team, they have good players especially in the middle of the field. I wish them good luck in the championship," said the young striker, who has no intention of leaving Germany during this summer mercato.
OM Mercato : Marseille has found its central defender
Eager to strengthen its defensive hinge during this summer mercato, Olympique Marseille has multiplied the tracks in this direction. And after many searches, the Phocaean club finally managed to get their hands on their new central defender. Eric Bailly has recently joined the club in the form of a loan with an option to buy. The Ivorian international has been struggling at Manchester United, where he was blocked by stiff competition from Raphael Varane and Harry Maguire, and will try to revive his career in Ligue 1 this season.