FOOTBALL – OGC Nice Mercato : Two major obstacles on the Marcelo track
OGC Nice Mercato: Marcelo at the Gym, it gets complicated. Two new suitors have entered the race for the former Casa Blanca.
OGC Nice Mercato : Bayer Leverkusen take their turn on Marcelo
Still looking for a left-back to compete with the promising Melvin Bard, OGC Nice is struggling to find its rare pearl. However, the Gym has studied many tracks, including one leading to the legendary left-back of Real Madrid, Marcelo. Now without a club, the 35 year old Brazilian international (58 caps, 6 goals) is looking for a new challenge. As a reminder, Marcelo has established a single criterion for his future club: it must play the Champions League. A criterion that does not meet OGC Nice, which will still compete in the Europa League Conference in a group consisting of FC Cologne, Partizan Belgrade and Slovacko.
However, this does not prevent the Côte d'Azur club to try the move, as other clubs. According to Foot Mercato, one of the latest suitors is Bayer Leverkusen. One of the main rivals of Bayern Munich in the Bundesliga is struggling in the championship (3 defeats in as many games played) but participates well in the 2022-2023 edition of the Champions League. While Mitchell Bakker and Daley Sinkgraven are not unanimous at the beginning of the season, the arrival of Marcelo could give a boost to Bayer 04, who would have made a first offer.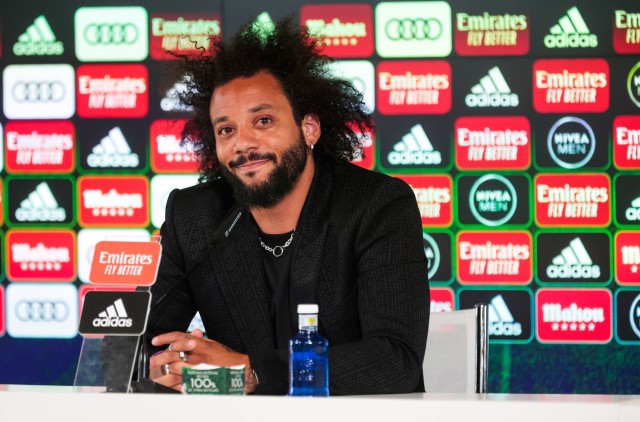 OGC Nice Mercato : AC Monza, promoted to Serie A, is also trying the Marcelo bet
Marcelo is not lacking offers and even less suitors. Every day, new clubs from all over the world are trying the track of the former Madrid. If Marcelo would have already received huge offers, the player has not yet made his decision for the moment. This Saturday, Foot Mercato also reveals that after Bayer Leverkusen, it is AC Monza who would have inquired about Marcelo.
Promoted to Serie A, Silvio Berlusconi's property is attempting an incredible gamble despite being a novice in the Italian soccer elite. The surprise arrival of French world champion Samuel Umtiti at another promoted club, US Lecce, may have given hope to the Lombard club. An offer has reportedly been made to the 35 year old Auriverde international, but this one is obviously not expected to be the most dashing. If Marcelo's arrival at Monza seems like a sweet dream, we must not forget that the club has attracted several well-known names in Serie A (Mario Balotelli, Stefano Sensi, Andrea Petagna, Alessio Cragno).