FOOTBALL – OM Mercato : Inter, the end of the Arturo Vidal track?
The new coach of OM wants to attract Arturo Vidal to the city of Marseille. The latter is not among the first choices of Antonio Conte at Inter Milan. Evoked since the appointment of Jorge Sampaoli in Marseille, the file of the midfielder is complicated.
OM Mercato : Problem of salary with Arturo Vidal ?
Former coach of Chile (2012-2016), Jorge Sampaoli knows well Arturo Vidal. The new coach of OM wants to use his relationship with the Chilean to attract him to the Velodrome during the next mercato. The problem is that he is under contract at Inter Milan and Olympique Marseille must find the means to recruit him. In addition, the 33-year-old has a large salary that could increase the payroll of Marseille.
La Provence announced the end of the trail leading to him. The regional newspaper understands that Arturo Vidal has salary requirements that make his transfer difficult for the OM management. Will Jorge Sampaoli give up the track or convince his former protégé to lower his demands in order to join him in Marseille? See you from June 9, date of the official opening of the summer market 2021.
The Chilean's experience speaks for itself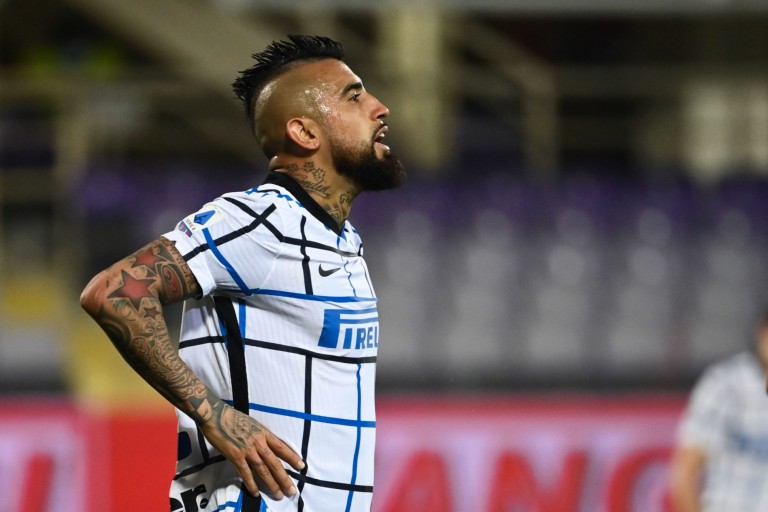 Arturo Vidal would be a great recruit for the Olympians thanks to his experience at the top level. He played for Bayer Leverkusen (2007-2011), Juventus (2011-2015), Bayern Munich (2015-2018), Barcelona (2018-2020) and of course Inter Milan. With his 5 European big names, the player courted by OM has played 72 games in the Champions League and 24 games of Europa League. Chilean international since 2007, he has 119 caps and 32 goals. Under contract until June 2022, the native of Santiago (capital of Chile) is worth 6 million euros on the transfer market. This season he has made 23 appearances in the Serie, but only 14 starts.