FOOTBALL – PSG: A big scary news falls for Neymar before Nantes!
Neymar is going to play against FC Nantes, this Saturday, in La Beaujoire. Before this match, a big revelation fell for the PSG striker.
A more serious injury than expected for Neymar Jr
After more than two months of unavailability following a serious injury in Saint-Etienne, last November 28, Neymar Jr. made his return to the field against Real Madrid, Tuesday night at the Parc of Princes, during the first round of the Champions League. Author of a reassuring entry into the game, the Brazilian star will continue this Saturday on the lawn of FC Nantes, on the occasion of the 25th day of Ligue 1.
A few hours before the match against the Canaries, the newspaper Team made a frightening revelation about the injury of the Paris Saint-Germain winger. Indeed, in the sports daily, the entourage of the former Barcelona attacking midfielder gives the reason why Mauricio Pochettino's protégé took longer to return to competition.
"It is more serious than what was said. In addition to the affected ligament, there was a small fracture," said a member of the Neymar family. In other words, the teammate of Kylian Mbappe did not want to rush and took the time it took to better heal with the help of a physiotherapist and his physical trainer. Now back on the field, the 30-year-old player has set a clear goal for the coming months.
Neymar gives everything to be at the top with PSG for the rest of the season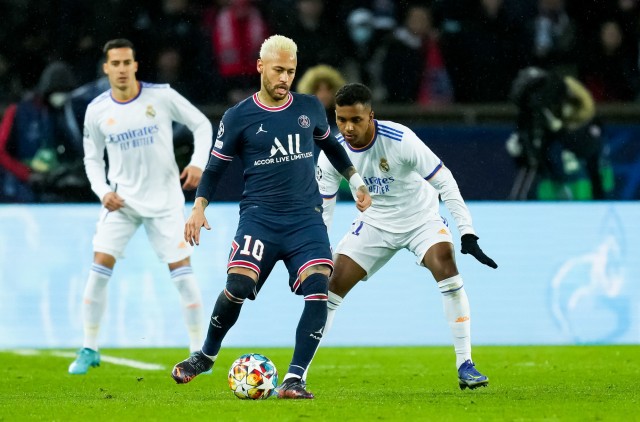 Entered in the 73rd minute of play against Real Madrid, Neymar showed that he is in form, including the decisive pass for the winning goal for Kylian Mbappe. The child of Mogi das Cruzes would have even admitted to his partners that he felt fit to play 1 hour against Carlo Ancelotti's men. But his coach chose to leave him on the bench to bring him in during the game.
However, the media outlet Goal reveals that Pochettino would have considered starting his number 10 "whose rehabilitation work on his right ankle has been praised internally." On the eve of the first leg of the LDC final against the Merengues, a person close to the ex-Barcelona player told Goal that his ankle has recovered a good part of its elasticity.
According to the same source, the physical trainer of Neymar, Ricardo Rosa, "always tries to ensure that the peaks of form and physical performance are located at the most important periods of the year. That is to say, during the second half of the season," said the sports media. In short, back after three months of absence, the partner of Lionel Messi wants to be one of the strong men of the second half of the season of Paris Saint-Germain.