FOOTBALL – PSG Mercato : A Bundesliga sensation to succeed Neymar !
Despite a contract running until June 2025, Neymar could leave PSG next summer. The Parisian club would target a Bundesliga sensation.
PSG ready to let Neymar go next summer?
Between returning from vacation with extra pounds, recurring injuries and missed major appointments, Neymar has ended up annoying everyone at Paris Saint-Germain. Arrived in August 2017 against a record check of 222 million euros, the Brazilian star has never managed to carry the capital club as the Qatari high officials of the Red and Blue had hoped. After a new disillusionment in the Champions League, Paris SG wants to rebuild from the summer mercato and the 30-year-old Brazilian international would no longer be an untouchable with the Parisian management.
According to information from Telefoot, the French vice-champion would be ready to issue a release to Neymar in case of an offer deemed satisfactory. But the Team specifies that the 4 million euros per month that the former Barça winger receives in the capital would considerably reduce the list of his suitors. However, Paris SG is ready to part with Neymar and is already working on his succession.
PSG Mercato : A former Titi to succeed Neymar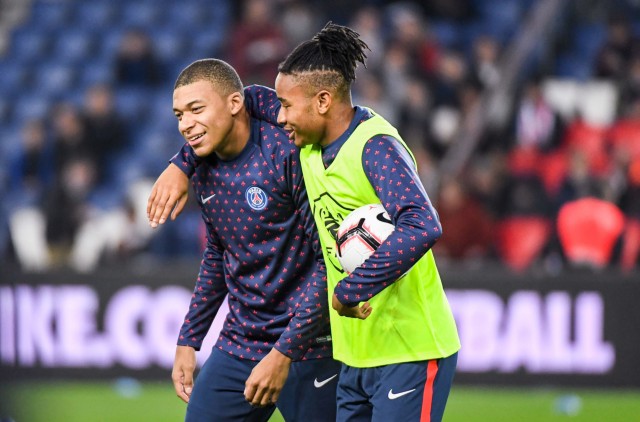 Neymar could be replaced in Paris Saint-Germain by a former Titi. Left in the summer of 2019 for 13 million euros, Christopher Nkunku has quickly established himself at RB Leipzig. With 27 goals and 17 assists in 40 matches in all competitions, the former PSG attacking midfielder is one of the sensations of the Bundesliga. So much so that European giants such as Barcelona and Arsenal would be ready to recruit him at the end of the season.
But according to Foot Mercato's information, the 24-year-old player would have strong chances to return to his formative club next season. The journalist Santi Aouna explains in particular that the French marvel of RB Leipzig would have become a summer priority for Nasser Al-Khelaïfi and his team, especially in case of the departure of Neymar, which the Parisian management would have already proposed to several formations. Close to Kylian Mbappe, Christopher Nkunku could be a strong argument for PSG to try to keep the child from Bondy. Even if it means breaking the piggy bank.
"Very close to Kylian Mbappe since the two men have been rubbing shoulders in Paris and have been in the French Team, Nkunku could be a strong argument for Paris to convince the 2018 World Champion to extend his Parisian adventure. We are obviously still very far from a signing of Christopher Nkunku in Paris. But the possibility of recruiting his former great hope, and this, even for an amount higher than 70M€, is studied with the greatest seriousness at PSG", explains the French media. When asked last February, the native of Lagny-sur-Marne told L'Equipe that "if a proposal from PSG arrives, it will be studied like all the other possibilities. I'm not closing any doors".