FOOTBALL – PSG Mercato : An unpleasant failure officialized at VfB Stuttgart!
If the PSG professional team dominates the local championship since 2011 and the QSI era, the club of the capital is now cited among the European formations that have difficulty in retaining its nuggets. Another case has just been formalized on the side of VfB Stuttgart.
Mercato PSG : The young Moussa Cissé flies to Stuttgart
It is now a tradition at Paris Saint-Germain. Every summer since the advent of Qatar, the Parisian club helplessly witnesses the exodus of its youngsters from its training center. In search of playing time to continue their progression, they go to shine under other skies. The most edifying case is that of Kingsley Coman, who slammed the door of PSG in 2014 to sign his first contract at Juventus Turin.
Six years later, he won the Champions League with Bayern Munich in 2020, scoring the only goal in the final (1-0) against his training club. This summer, another talent of the Paris Saint-Germain training center has also slammed the door in the face of the leaders to seek his happiness elsewhere. Free since July 1, Moussa Cissé has signed for VfB Suttgart. The 18-year-old left-back has signed a four-year contract, until June 2025, with the German club.
"Moussa has very good qualities. He has the potential to reach the professional level. He will take his first steps at VfB with our U21. We want to integrate him little by little into the first team," said the sporting director of the German club, Sven Mislintat. As a reminder, the Reds recruited a former Titi two years ago, Tanguy Coulibaly. Luis Fernandez delivered his recipe to limit the exodus of the Parisian Titis.
Luis Fernandez gives his solution for the Titis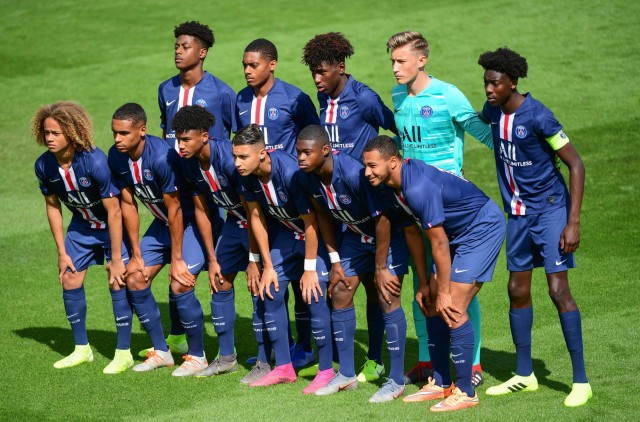 Former sports director of the PSG training center (2017 to 2018), Luis Fernandez criticized the club's policy on the management of young people trained by the Reds and Blues. For the former player and coach of Paris Saint-Germain, the Titis must go on loan to get playing time and prove themselves.
"When are you going to play them, young people? If you see that Kehrer or Diallo is leaving, you'll say to yourself: 'Yes, maybe, in a pinch'. Because there you have Ramos, Kimpembe, Marquinhos, Kehrer and Diallo. Explain to me why the youngsters should stay. I have always advocated for young people, I told them: 'To be loaned is not to regress, it is to progress, to grow and to show'," explained the sports consultant on the air of RMC Sport. The PSG managers are therefore alerted.