FOOTBALL – PSG Mercato: Everton optimistic for a great move to Paris SG!
PSG Mercato: Placed on the "undesirable" list by Christophe Galtier, a Paris SG midfielder could reinforce Everton this season.
PSG Mercato : Negotiations with Everton for a midfielder
While RMC Sport recently reported an interest from FC Porto and Sporting Portugal for Idrissa Gana Gueye, the Everton track remains topical even if it had cooled down somewhat recently. Indeed, according to information gleaned by the daily Team this weekend, the discussions between the leaders of Paris Saint-Germain and the Toffees would have resumed and the return of the Senegalese international would still be hoped for by Frank Lampard, the coach of the Mersey club, by the end of the mercato.
"While the Toffees' leaders had put a stop to negotiations, the situation has evolved. According to English sources, the Liverpool club has resumed discussions with PSG," the sports newspaper said. Still according to the same source, the deal could well succeed because, three years after his arrival in Paris, Idrissa Gueye would be open to a return to Goodison Park.
PSG Mercato : Idrissa Gueye already agreed with Everton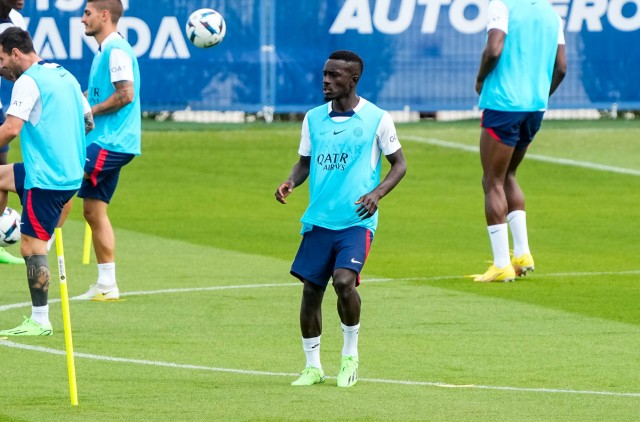 Arrived during the summer of 2019 against a check of 30 million euros, Idrissa Gueye could leave the Paris Saint-Germain a year before the end of his contract. Announced all over Europe, the 32-year-old midfielder would have given his agreement to his former leaders to sign his return to Everton this summer. According to Team, "the latest exchanges" between PSG and the Toffees "have been deemed positive across the Channel and an arrival is once again hoped for before the end of the mercato, which closes on September 1 at 11pm."
Originally, Everton wanted to register the arrival of Gueye free, an option validated by the player. On the other hand, the Parisian club wanted a straight transfer. The current 17th in the Premier League should therefore soon sign a check for about ten million euros to Paris SG to repatriate its former midfielder.