FOOTBALL – PSG Mercato : It's done, a Bayern star arrives at Paris SG !
PSG Mercato: After making Christophe Galtier official at the head of Paris SG, Luis Campos is about to complete a nice signing at Bayern Munich.
PSG Mercato : After Katoto, a new nice move is taking shape at Bayern
While a new era has been launched at PSG, with the recent arrival of Christophe Galtier to replace Mauricio Pochettino, the women's section is not left behind. Despite extra-sporting setbacks that have greatly impacted the ecosystem of the workforce, many projects have been started, especially since the arrival of the duo LuisCampos-Antero Henrique. After the signing of Lieke Martens from Barça, but also and above all the extension of the striker Marie-Antoinette Katoto, under the nose of OL, PSG is preparing to recruit a star from Bayern.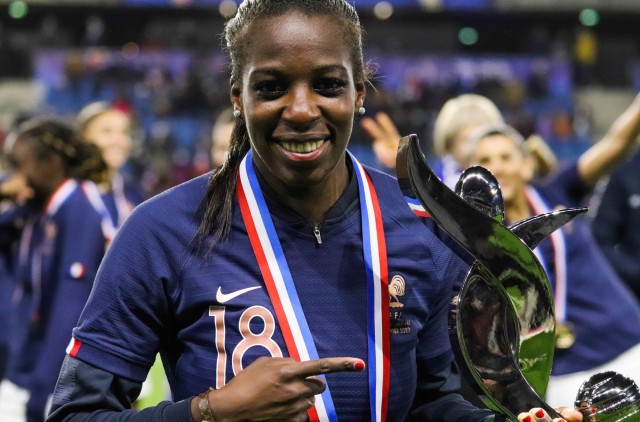 As announced by RMC Sport this Wednesday, Paris SG would work on the signature of Viviane Asseyi, striker of Bayern Munich but also of the French Team since 2013. The 28-year-old, who has played for OM and Girondins Bordeaux, is said to have reached an agreement with Paris Saint-Germain to join the club this summer. In 52 games played in Bavaria, Asseyi has scored 17 goals in all competitions. A great move for the Red and Blue who continue their very good offensive recruitment since the beginning of the summer.
PSG Mercato : Bernard Mendy, new coach of the women ?
Since the end of the season and the dismissal of Didier Ollé-Nicolle, Paris Saint-Germain is looking for a new coach for its women. Present in the Parisian staff last season, the former defender, Bernard Mendy, met the sporting director, Angelo Castellazzi, this week, to discuss a possible arrival at the head of the team.
Bernard Mendy is one of the potential candidates to succeed Ollé-Nicolle and is currently the most likely to take over this position. The objective of Nasser Al-Khelaïfi and the Parisian leaders is to find stability in the women's team, after a season marked by the aggression of Kheira Hamraoui, the tensions that followed in the locker room but also the case of Ollé-Nicole, suspended by PSG and suspected of sexual assault.