FOOTBALL – PSG Mercato : It's done, Gianluigi Donnarumma will be in Paris
After Georginio Wijnaldum, PSG is about to announce a second arrival of a big name. At the end of his contract at AC Milan, Gianluigi Donnarumma will become a goalkeeper of Paris Saint-Germain in the coming days.
Verbal agreement between PSG and Gianluigi Donnarumma
As announced by its president Nasser Al-Khelaïfi, PSG is going to have a more active summer mercato than the previous ones. After the signing of former Liverpool midfielder Georginio Wijnaldum, the capital club will follow up with another big move. Gianluigi Donnarumma, who will be available on June 30 and has not reached an agreement with AC Milan, is about to arrive in Paris.
According to information from journalist Fabrizio Romano, the Italian Goalkeeper and the French vice-champion have reached a verbal agreement. Thus, after the Dutch international Wijnaldum, Paris Saint-Germain will soon announce another important arrival with Donnarumma. The deal is all set and only a few details remain before the finalization of the case.
Medical check-up this weekend for Gianluigi Donnarumma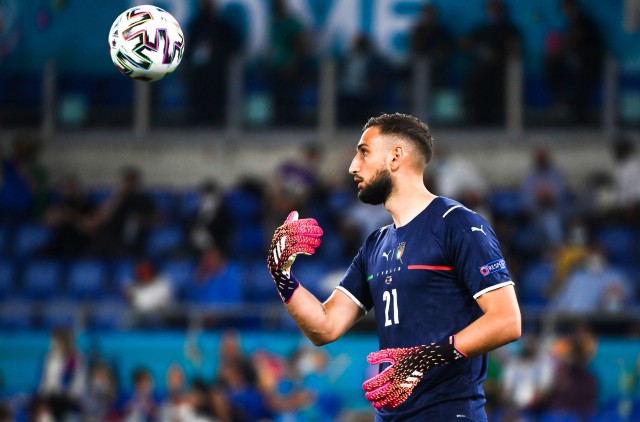 Alfredo Pula, journalist of La Gazetta Dello Sport, confirms the information of Fabrizio Romano and also announces a total agreement between the leaders of Paris Saint-Germain and Gianluigi Donnarumma. At the end of his contract with AC Milan, the number one goalkeeper of the Azzurri will sign a five-year contract with the Parisian team. The Italian mercato specialist even specifies that the 22-year-old goalkeeper will pass the traditional medical in Italy this Saturday or Sunday before signing his contract with PSG.
However, if Alfredo Pula assures that Donnarumma will be loaned out in the wake of his signing, Fabrizio Romano indicates on his Instagram account that Marco Verratti's compatriot flatly rules out this possibility from his future plans. Announced to AS Roma, the native of Castellammare di Stabia intends to fight with Keylor Navas for the number 1 spot in the cages of Paris SG.