FOOTBALL – Berça Mercato: Laporta has the solution, Lautaro Martinez gets closer
According to the Spanish press, Barça has found the solution to offer Lautaro Martinez. The Inter Milan striker could join the Catalan club during this summer mercato.
Barça Mercato: Lautaro Martinez traded for Emerson?
The failure of last summer has obviously not put an end to the desires of Barcelona. In recent weeks, rumors of a departure of Lautaro Martinez are becoming more and more persistent with always the same destination in sight: Barcelona. The Catalan club wants to strike a second big blow on the transfer market. After the recruitment of Sergio Agüero, the Catalan president would also like to offer Lautaro Martinez to strengthen his attack next season. This Saturday, Sport made revelations on the case.
According to the Spanish daily, a solution has been found on the side of Barça to bring Lautaro Martinez. Faced with financial problems, the Catalan club is counting on an exchange of players. Barça would indeed be ready to include Emerson in the transaction to buy the Argentine striker. A possible deal that could interest Inter Milan. Emerson would come to compensate the future departure of Achraf Hakimi announced at PSG and would serve to lower the price of the transfer of Lautaro Martinez. But it remains to be seen if this deal will be conclusive.
Lautaro Martinez is 90 million euros!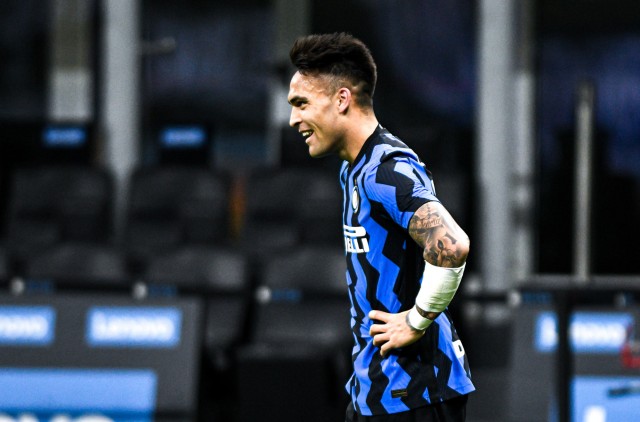 Just a few days ago, it was rumored that Inter Milan, hit hard by the financial crisis, is planning to part with several players to reduce its payroll. Lautaro Martinez was mentioned among the possible departures. The trend is now towards a departure of the Argentine striker for Catalonia. For the time being, the Italian leaders are ready to sell their player provided they receive a satisfactory offer. They are demanding no less than 90 million euros for his transfer, a colossal amount that slows down his courtiers.