FOOTBALL – Stade Brestois Mercato : Official, a new signature at SB29
Stade Brestois Mercato : It's official, a new lateral defender has joined SB29 for the next four seasons.
Stade Brestois Mercato : Noah Fadiga signs in Brest for 4 years
After Mathias Pereira-Lage, Stade Brestois has made official its second recruit in the person of Noah Fadiga, who has signed for the next four seasons with the Breton club. The right-back arrives from Dutch club Heracles Almelo, 16th in the Eredivisie last season. He is 22 years old and comes to Brest with a certain experience of the top level. He spoke about his playing time in the Eredivisie.
"I was a starter at Heracles. The only games I missed were because of suspensions or minor injuries." Son of Khalilou Fadiga, a former Senegalese international winger who played for AJ Auxerre in the 2000s, Noah Fadiga has all the makings of a modern fullback. With a large size, he is fast and punchy, and can play with both right and left foot. He explained his style of play. "I've been playing defender for three seasons now. I am quite fast and I like to play offensively. Now I want to improve even more in the defensive area and improve on some things."
Noah Fadiga also said that he was attracted by the project presented by the sporting director of Stade Brestois, Gregory Lorenzi. "I really liked the speech of Greg Lorenzi and the conversation I had with the coach also made me want to come. I am attracted by this project." It is true that the young defender has everything to blossom within the Breton club, which was able to find the words to convince him to come and strengthen the staff of Michel Der Zakarian.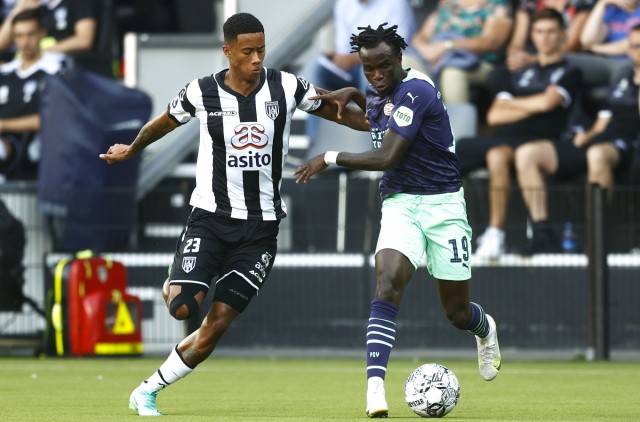 Stade Brestois Mercato : Another signature expected at SB29
Stade Brestois is looking forward to the next signing of Karamoko Dembele, another great soccer hope. The atypical striker is expected in Brest at the beginning of next week to pass his medical and sign his contract in the same time. Karamoko Dembele is free of any contract, Celtic Glasgow having decided not to keep him, which represents a great opportunity for SB29.
Dembele is a right winger who can also play on the left side of the attack or attacking midfield. His profile of explosive dribbler will bring a lot to the Brest attack but will undoubtedly shake the defenses of Ligue 1, for the greatest happiness of Brest fans.