FOOTBALL – Stade Rennais Mercato : The SRFC leaks a big signature !
The Stade Rennais has just dropped a bombshell on its website, and no one knows if it is a remarkable publicity stunt or a real blunder. As we mentioned yesterday, SRFC's managers have to deal with several important issues before the end of the summer, some of them more difficult than others. However, internally and in the greatest discretion, Nicolas Holveck is doing everything possible to enroll the French midfielder from RC Freiburg, Baptiste Santamaria. If the operation was complicated, the negotiations were going in the right direction, but nothing was revealed … until today, when the Breton club leaked, by mistake, the player's file on its official website. What to inflame the Rennes fans, very attentive to this kind of blunder on social networks.
Stade Rennais Mercato : The club leaks the transfer of Baptiste Santamaria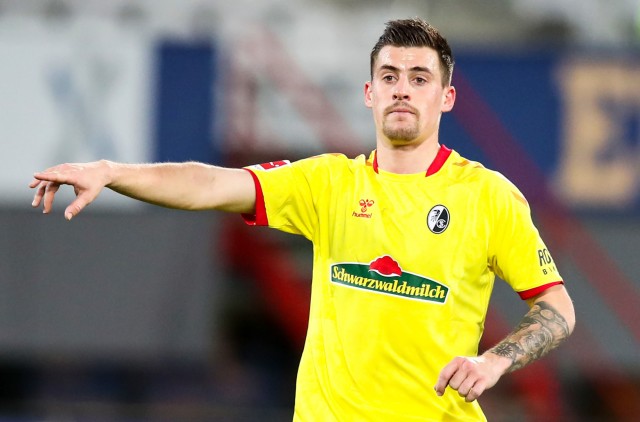 It was revealed yesterday that Rennes' leaders have been working for several days to convince SC Freiburg to release their French midfielder Baptiste Santamaria. A key player in the German squad (30 Bundesliga games played this season), the former Angevin is under contract until 2024. If the operation took place in the greatest secrecy, Breton fans, very active on social networks, noticed that a new player file had been added on the club's website:
Santamaria to compensate for a possible failure with Cajuste
If the file Jens Cajuste has always been the priority of Stade Rennais, recent trends have made the club review its objectives, especially with the strong competition of English clubs. The young Swedish midfielder is now being courted by Brentford and Newcastle, who have made the largest offer. The Bretons are not defeated, however, as they are preparing to make a fourth offer.