LOSC MERCATO : NAPLES ACTIVE FOR A 15M€ TRANSFER TO LILLE
Six months after the transfer of Sven Botman from LOSC to Newcastle, another departure in defense is looming in Lille, a few days before the opening of the mercato.
Arrived at the head of the technical staff of LOSC in July 2022, replacing Jocelyn Gourvennec, Paulo Fonseca took a little time to adapt to the Ligue 1. And during this period, Lille found itself in the second half of the ranking at the beginning of the season. But as the days went by, the Dogues climbed from 12th to 7th place before the World Cup break. Paulo Fonseca has indeed managed to acclimatize quickly and put his team in place. Satisfied with his current team, he does not intend to change it by integrating new players in the winter mercato.
"I must admit that in general I do not like the winter market. I have a good group with serious players, who work. I do not like changes during the season," said the Portuguese coach of the Dogues, in La Voix des Sports. However, LOSC remains on the lookout for opportunities in the transfer market. "We remain attentive if a player with lots of qualities can really help us". And the Moroccan international, Azzedine Ounahi, impressive with the Moroccan selection at the 2022 World Cup, is already in the sights of the northern club.
LOSC Mercato : Napoli ready to make an offer of 15 M€ for Tiago Djalo ?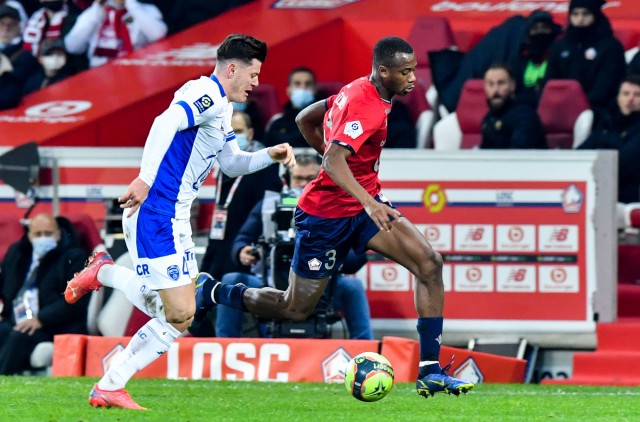 If LOSC has not planned to recruit this winter, some of its players are particularly scrutinized. According to the information of Corriere dello Sport, Tiago Djalo is interested in Napoli. The Serie A club finds similarities between the profile of the Lille central defender and that of Kalidou Koulibaly, a Napoli stalwart who left for Chelsea last summer.
According to the source, the Italian club is preparing an offer estimated at 15 million euros for the transfer of the Portuguese hopeful international. Under contract at LOSC until the end of June 2024, the 22-year-old defender is worth 12 million euros on the transfer market. Lille would therefore make a good deal if they manage to sell Tiago Djalo at an amount above his current value. As a reminder, he was bought for €4m from AC Milan in the summer of 2019.