FOOTBALL – Barça: Antoine Griezmann gone to screw up Laporta's plans?
Since signing for Barcelona in 2019, Antoine Griezmann has struggled to establish himself in Catalonia. While the new executive would push for his departure, the French striker would be stubborn to continue the adventure in Catalonia.
Antoine Griezmann, a flop for FC Barcelona?
Recruited for 120 million euros, Antoine Griezmann is one of the most expensive recruits of FC Barcelona. But like the Brazilian Philippe Coutinho, the former Colchonero struggles to justify the amount invested on him. Since his transfer to Barcelona, the French world champion is regularly under fire. Tensions with Lionel Messi have often been mentioned to explain his difficult integration in Catalonia. In the hard at the Blaugrana, his departure has often been mentioned. For El Confidencial, Joan Laporta, the new president of the Culés, would even push for a departure of the 30-year-old striker to replenish the club's coffers.
"Grizou" still far from the exit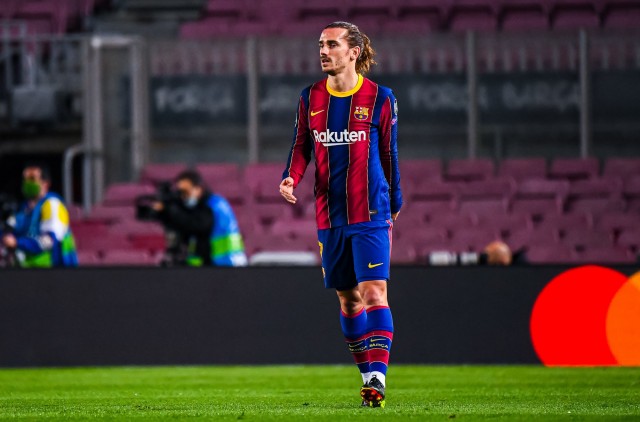 But for Marta Carreras, Antoine Griezmann does not intend to leave Barcelona. The journalist of the Catalyuna Radio assures that the native of Macon intends to fight to stay in Barcelona. Especially since he still has three years left on his contract with the Blaugrana. "The player is comfortable and does not plan to leave. He still has three years left on his contract and admits to feeling very calm about his future. Barca sees him as one of the candidates to leave this summer," the source said. Griezmann's statistics are not very good since his arrival in Catalonia. This season he has scored 11 goals and 14 assists in 40 games. With these revelations, the player could therefore engage in an arm wrestle with his new management. This one has as a priority to extend the contract of Lionel Messi. The lease of the Argentine expires next June.