PSG: A major withdrawal for Paris SG before the Stade Rennais
Two days before playing Stade Rennais for the 19th day of Ligue 1, the PSG records a major withdrawal.
Winter champion after its victory against Angers SCO (2-0), Wednesday night at the Parc des Princes, Paris Saint-Germain is expected to play at Roazhon Park this Sunday in the 19th day of Ligue 1. If Kylian Mbappé and Achraf Hakimi are expected to make their comeback after ten days of rest in the United States and Morocco, Christophe Galtier should continue to do without one of his key elements. Already absent against Angevins this week, Marco Verratti will not be able to play in the Parisian group for the trip to Rennes, according to the newspaper L'Équipe.
Suspended against Châteauroux last Friday in the French Cup, the Italian midfielder was then injured on Tuesday during training, on the eve of the reception of the league's bottom team. Injured in the right thigh, MarcoVerratti will not be recovered in time for the clash against the Breton club. The technical staff of the Red and Blue hopes to find its metronome in the Champions League.
PSG: Marco Verratti back in time to face Bayern?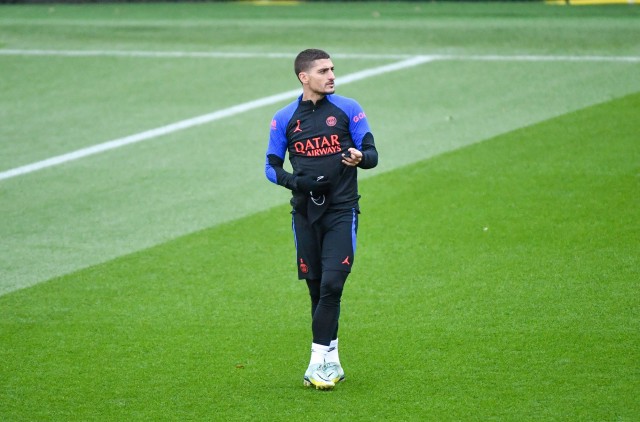 As PSG had announced, Marco Verratti had to undergo additional tests 48 hours after his injury. It seems that the results were not positive, even if nothing has filtered officially. Indeed, the media francilien does not give any indication on the duration of the unavailability of MarcoVerratti, but reports that the side of Paris Saint-Germain, the staff and leaders are rather optimistic about his presence for the first round of the Champions League against Bayern Munich on February 14.
A new withdrawal of Verratti for this European clash would be a blow for the Parisian team and its coach Christophe Galtier, while the German champion could finally get Sadio Mané for this match, which will be held at the Parc des Princes.