PSG MERCATO: PARIS OFFICIALIZES A HUGE SIGNING IN THE MIDDLE!
On the sidelines of the game against RC Strasbourg, PSG confirmed this Wednesday the extension of the contract of Marco Verratti.
This Wednesday was a day of return to competition for Paris Saint-Germain. PSG signed its return in Ligue 1 against RC Strasbourg in front of the public of the Parc Princes. The poster counts for the 16th day of the championship. While the extension of Lionel Messi is on everyone's lips, the club of the capital has made official the extension of another member of its staff. Before the kick-off of the match against RCSA, the Parisian club made official the extension of Marco Verratti's contract. The lease of the Italian midfielder (51 caps/3 goals) expired in 2024. The Parisian metronome has signed for two more seasons, until 2026.
PSG Mercato: The reasons for the extension of Marco Verratti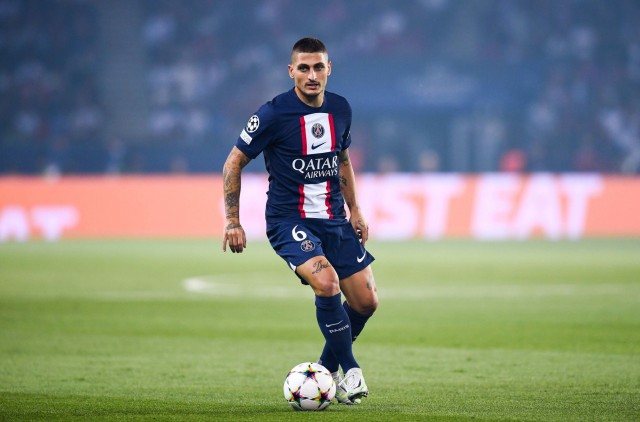 Quoted in the press release of Paris Saint-Germain, Marco Verratti revealed the reasons for his new signing. The 30-year-old midfielder is playing his tenth season with the red and blue team this year. With 399 games for Paris SG, the Pescara native is the second most capped player in the history of PSG behind Jean-Marc Pilorget and his 435 appearances. With the club of the capital, the Italian has already won everything on the national level. The only thing left for him to do is to win the European title with the ten-time French champions.
The midfielder is proud to continue his career and hopes to win more titles with PSG. "It is a great pride to extend my contract with Paris Saint-Germain. It has been more than 10 years since I arrived in Paris, in this city that I consider my second home. I have always received a lot of support from the club and the fans since my debut and I am very grateful for that. It was obvious to me that my story would continue to be written here. I hope to win many more trophies with the red and blue shirt", he confided.