FOOTBALL – Man United Mercato: Cristiano Ronaldo to succeed Erling Haaland at Dortmund
Man United Mercato: More than ever on the departure in Manchester, Cristiano Ronaldo could soon take the place of Erling Haaland at BVB.
Man United Mercato : After PSG, Cristiano Ronaldo rejected by Atletico Madrid
Cristiano Ronaldo was recruited last summer by Manchester United, and seemed destined to have a great romance with the Red Devils. Back at his former club, the five-time Golden Ball winner has unfortunately experienced a nightmare season, marked by a change of coach in the middle of the season and a sad 6th place in the Premier League, depriving the club of the Champions League. A chaotic situation for the Portuguese star who, according to the international press, asked his agent, Jorge Mendes, to leave. A trend that has grown in recent weeks, especially after the disastrous start of Man United in the league (20th with 0 point in 2 games). Proposed to PSG but also to Bayern Munich, Cristiano Ronaldo was recently associated with a transfer to Atletico Madrid.
But the Colchoneros leaders, tired of the lack of communication of the player, would have simply abandoned the file, preferring to focus on its forces in presence (Alvaro Morata, Antoine Griezmann…). An information confirmed this Thursday by Ben Jacobs, CBS journalist and close to the file Ronaldo this summer. According to the English insider The track Atletico is "100% closed" as well as that of Sporting (training club of the striker), a time considered, but which would not satisfy the ambitions of CR7 on the mercato. In fact, Ben Jacobs is more direct and announces that the only option for the Portuguese to rebound away from United would be a transfer to Borussia Dortmund.
Man United Mercato: Ronaldo to replace Erling Haaland at Dortmund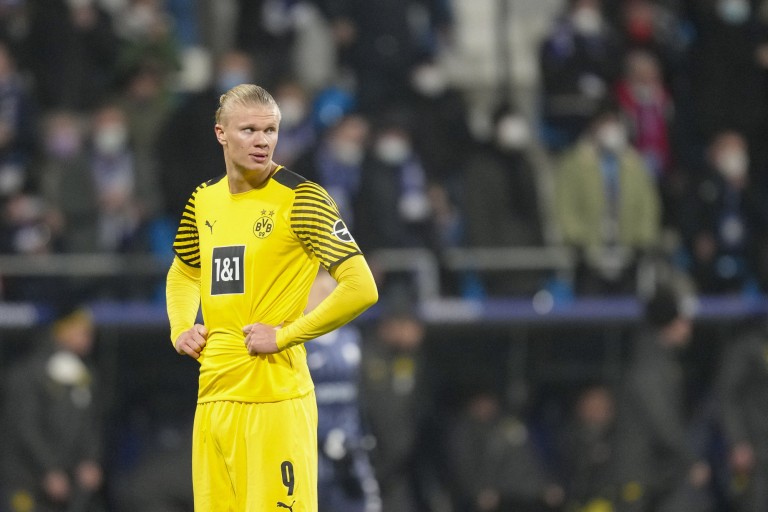 After being gently rejected by Paris Saint-Germain, Bayern Munich and Atletico Madrid, Cristiano Ronaldo would have for only credible point of fall, Borussia Dortmund, which recently learned the absence of its Ivorian striker Sebastien Haller. "Borussia Dortmund is the last hope of Cristiano Ronaldo to leave Manchester United," says the source, which says that "Jorge Mendes is still pushing for an offer" from the German club. For Dortmund's leaders, this proposal could be a golden opportunity to truly replace Erling Haaland, who left earlier this summer to join Pep Guardiola's Manchester City. Still, BVB must have sufficient funds to match the salary of the 37-year-old player. At the same time, the Rhür club is targeting Arkadiusz Milik, who could leave OM if an offer of 20 million euros is made.