FOOTBALL – PSG Mercato :  RB Leipzig scares Paris SG on a golden lead !
PSG Mercato: In difficulty for Milan Skriniar, Paris SG had positioned itself on a defender of RB Leipzig. But Luis Campos must forget this case.
PSG Mercato : RB Leipzig block Mohamed Simakan for this summer
Quoted among the tracks of Luis Campos to densify the central hinge of Paris Saint-Germain, the former defender of RC Strasbourg, Mohamed Simakan, will not leave the ranks of RB Leipzig to return to Ligue 1 this summer. According to information gathered by the newspaper Team, the German club has indicated to Luis Campos that his 22-year-old player, due to lack of time to replace him, will not be sold at the end of the mercato.
"The trail of Mohamed Simakan has temporarily closed. Oliver Mintzlaff, general manager of Leipzig, and Christopher Vivell, technical director, have blocked all ideas of leaving their central defender. PSG's soccer advisor has taken note of Leipzig's decision, with whom the Parisian club has a good relationship, while wishing to keep in regular contact with the German leaders and the Frenchman's entourage in order to try his luck again next summer," explains the sports daily this Thursday.
Recruited in the summer of 2021 for 15 million euros, Mohamed Simakan, under contract until June 2026, should therefore continue the adventure with RB Leipzig at least for one more season. A scenario that forces Paris SG to return to the charge for Milan Skriniar.
PSG Mercato : Luis Campos in the revival for Milan Skriniar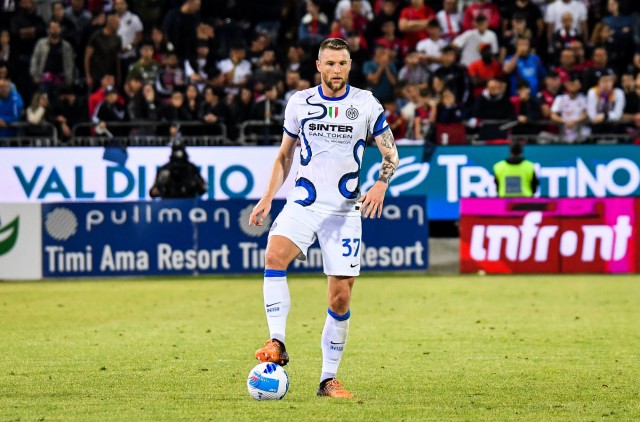 Targeted by Paris Saint-Germain, Mohamed Simakan will not leave RB Leipzig during this summer mercato. Always in search of an additional central defender and after having thought of Wesley Fofana from Leicester City, Luis Campos would have returned to the charge for Milan Skriniar in recent hours. The PSG soccer advisor has sent a final offer of 60 million euros (53+7) to Inter Milan for the 27-year-old Slovak international.
According to information from the daily Team, Campos has made it clear to the Lombardy club's leaders that he has no intention of revising the offer upwards, while the Beneamata is sticking to its demand of 70 million euros to let its defensive rock go. The response of Internazionale is therefore expected on this issue.