FOOTBALL – PSG Mercato: Agreement with Paris SG, the Zidane clan reveals everything!
PSG Mercato: Eager to part with Mauricio Pochettino, Paris SG would have reached an agreement with Zinedine Zidane. His clan makes the point.
PSG Mercato: Zinedine Zidane's advisor talks
Since the bombshell released by Daniel Riolo, the Zinedine Zidane soap opera has literally gone up in flames. An agreement has even been announced with Paris Saint-Germain. Faced with the rumors, the Zizou clan came out of silence. Contacted by the AFP, Alain Migliaccio, the historical adviser of the Marseille technician denied the rapprochement between his client and the club of the capital.
"All these rumors that are circulating are unfounded. To this day, I am the only person allowed to represent and advise Zinedine Zidane. Neither Zinedine Zidane nor I have been contacted directly by the owner of PSG. I also strongly doubt that His Majesty the Emir of Qatar, Sheikh Tamin Ben Hamad Al Thani, is in the habit of going through social networks or the media to manage his affairs and make crucial decisions concerning the future of PSG. I'm not even sure he is really interested in the arrival of Zinedine Zidane," explained the player agent. The same is true for the management of Paris SG.
PSG Mercato : Paris SG calm the situation for Zidane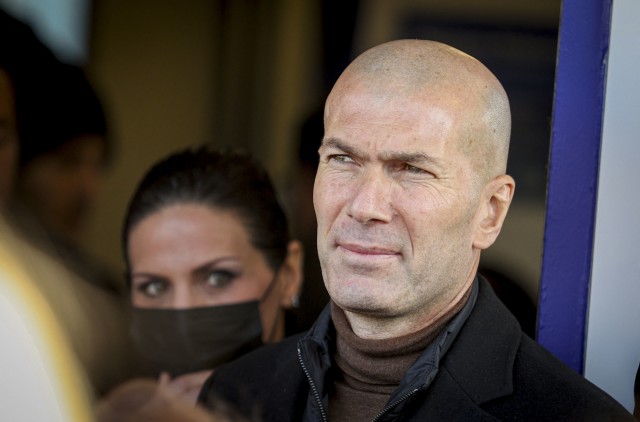 Before the release of Zinedine Zidane's advisor, Paris Saint-Germain had already put a big damper on the information of the Spanish press announcing that everything was almost settled between the Red and Blue and the former coach of Real Madrid. Contacted by AFP, PSG has neither confirmed nor denied the scoops disclosed this Friday by RMC Sport, El Chiringuito, Europe 1 and Mundo Deportivo, ensuring that the former playmaker of the French team would be ready to succeed Mauricio Pochettino at the Camp Loges. Questioned by RMC, the Ile-de-France club denied the announced agreement with the Marseillais, but the metropolitan media assures that the negotiations are well and truly existing between the two parties.