FOOTBALL – Stade Rennais Mercato : Unusual revelation between SRFC and Bayern
Stade Rennais Mercato: This summer, SRFC and Bayern Munich have concluded the transfer of Mathys Tel. Behind the scenes of these negotiations have been revealed.
Stade Rennais Mercato: Maurice has heated Salihamidzic for Mathys Tel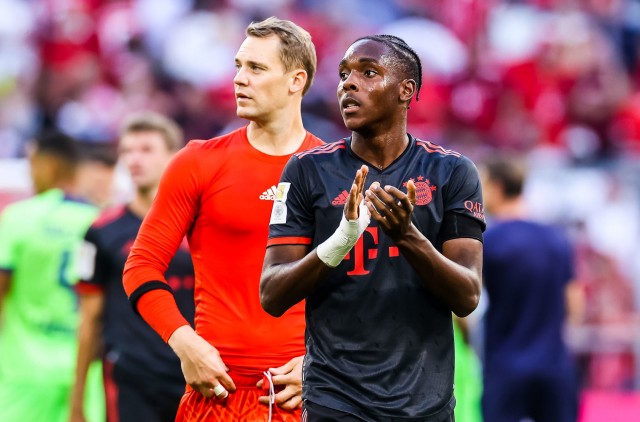 This Saturday, the daily newspaper Team went back behind the scenes of the transfer of Mathys Tel between Stade Rennais and Bayern Munich. The sports newspaper reveals that Florian Maurice, the sporting director of SRFC, has raised the ire of his counterpart of the German club, Hasan Salihamidzic, with the insertion at the last moment of two clauses in the contract of the 17-year-old striker, involving bonuses for the Breton club.
"Hasan Salihamidzic is not known to be the most serene man in the world. So, when, after several days of negotiations with Rennes about the Rennais Mathys Tel, the sporting director of Bayern found that the Rennes leaders had added two clauses not previously negotiated with the Munich club, the former midfielder exploded.
An intense anger linked to the addition of a first clause to unlock a bonus if the striker is selected in the French team. A second if the player was extended in Germany. A process launched while the protocol for the signature had already begun. It will finally end the next morning, after Rennes had won the French team clause, "explains the media francilien.
Finally, the two clubs have reached an agreement and Mathys Tel joined the Bundesliga Champion for 20 million euros, excluding bonuses. The player trained in Brittany has signed for five years, until June 2027. For his part, the coach of SRFC says he is happy with the closure of this recruitment period.
Stade Rennais Mercato: Genesio welcomes the end of the mercato at SRFC
Passing through a press conference this Friday, Bruno Genesio was pleased with the closure of the summer mercato, a period that he clearly does not appreciate. "Very happy that it's over. It's a big mess. And then, strangely this morning, I found a group much more joyful, freed in the heads, we too. It's all a big mess, especially the last few days, complete folklore. I don't know where we're going, but it's pretty picturesque what we can experience. The people in charge of recruitment have a lot of merit and courage to endure all this", explained the Rennes coach.