FOOTBALL – PSG: An important news falls for the reception of Bayern!
PSG receives Bayern Munich on February 14 in the 8th quarter-finals of the Champions League. A big news has just fallen for this shock.
During a press conference on Thursday, the doctor of the Senegal selection officially confirmed Sadio Mane's forfeit for the World Cup in Qatar. "Since Sadio Mane's injury, we had contacted Bayern Munich to get the first information. And the very next day, the club had communicated to us the images of his first MRI that he had passed, which showed an injury to his right knee (…) It had been concluded to do an MRI again on Thursday to control the evolution to find out if it was possible or not for Sadio Mane to hold his place for the World Cup".
And unfortunately, today's MRI shows us that the evolution is not favorable as we had imagined and we resolve to declare Sadio's forfeit for this World Cup and moreover a surgical intervention should be scheduled very soon, " said Manuel Afonso. Now the German press is also announcing another bad news for the 30-year-old player.
Sadio Mane very uncertain for PSG-Bayern Munich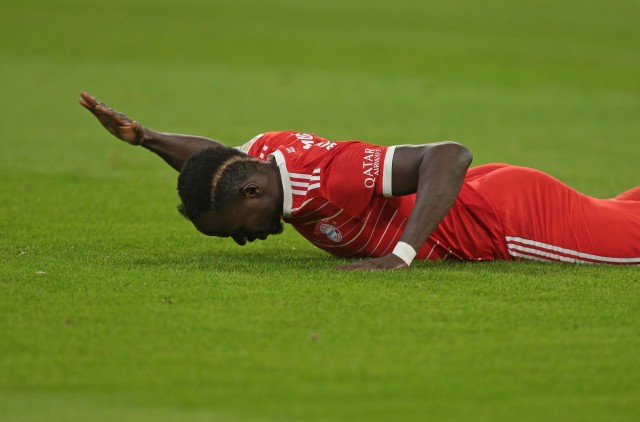 Officially forfeited for the World Cup in Qatar, Sadio Mane should also miss the first leg clash of the 8th round of the Champions League between Paris Saint-Germain and Bayern Munich on February 14, at the Parc Princes. Hit in the right fibula, during the Bavarian team's big victory against Werder Bremen (6-1) last November 8, the Senegalese international was successfully operated on Thursday on the side of Austria.
According to the German newspaper Sport BILD, the former Liverpool player should be away from the field for at least three months, that is until February 17, 2023. Which would therefore make it impossible for him to participate in the first leg of the knockout stages of the Champions League. A real blow for the Munich club, but good news for Christophe Galtier and his men who will therefore not have to do with the vice-Golden Ball 2022.