FOOTBALL – PSG Mercato: Lionel Messi will sign in Paris, the details of the contract!
Left free by Barcelona after the end of his contract, Lionel Messi is close to signing with PSG. According to the latest news, the deal is well underway between the two parties and the contractual details have already leaked.
Mercato PSG : 3 years contract and 50M€ per year for Messi
According to Josep Pedrerol's information on the set of the program El Chiringuito, Lionel Messi will continue his career in Paris Saint-Germain next season. After twenty-one years in the shirt of FC Barcelona, the 33-year-old Argentine international should land in Ligue 1 to the delight of Parisian fans and French soccer. The Spanish journalist even assures that Messi could become a player of the Red and Blue "in the coming hours."
To convince the seven-time Golden Ball winner to join Mauricio Pochettino's team, Nasser Al-Khelaïfi did not skimp on the means. Indeed, the mercato specialist of Calciomercato Nicolò Schira reveals that Paris SG has offered the Pulga a three-year contract, until June 2024, with a salary of 50 million euros per season. For his part, Fabrizio Romano says that the Parisian club is "progressing" well with the South American star and is confident about his arrival.
PSG reassures LFP for Messi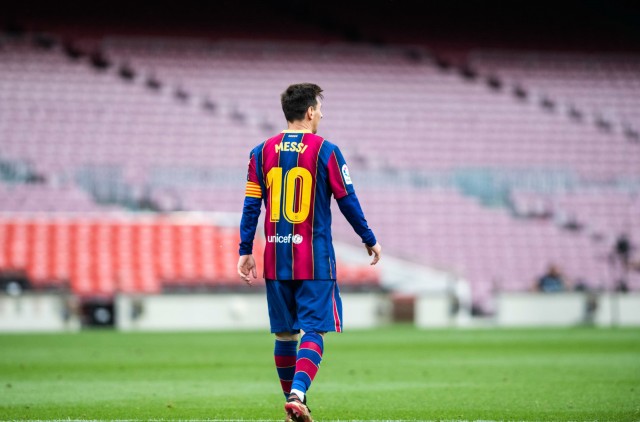 The British tabloid The Independent announced this Friday that the leaders of Paris Saint-Germain are already working behind the scenes to prepare the arrival of Lionel Messi in Ligue 1. Nasser Al-Khelaïfi and his team met with the LFP to discuss the probable arrival of the former captain of the club. The Parisian management reassured the governing body of French soccer that the Messi operation will be financed through marketing benefits that will be even more important than for Neymar and Kylian Mbappe. "Any club signing Messi would ultimately sign one of the most commercially attractive personalities in the sport, offsetting the high cost of any salary package," explains the English newspaper.
A case to follow, then…